Graduate school can be tough, so we provide support along the way.  Many services offered facilitate work/life balance. At UC Irvine we believe that healthy Anteaters are productive Anteaters. Explore how our graduate students and postdoctoral scholars stay healthy, focused and energized.
Graduate Division Counselor
Our Graduate Division Counselor is here to support graduate students and postdoctoral scholars with their academic journey. This includes additional academic support, time management skills, effective communication skills, and referrals to campus or community resources.
Phong Luong, Psy.D.
Aldrich Hall, room 120
949-824-0246
pbluong@uci.edu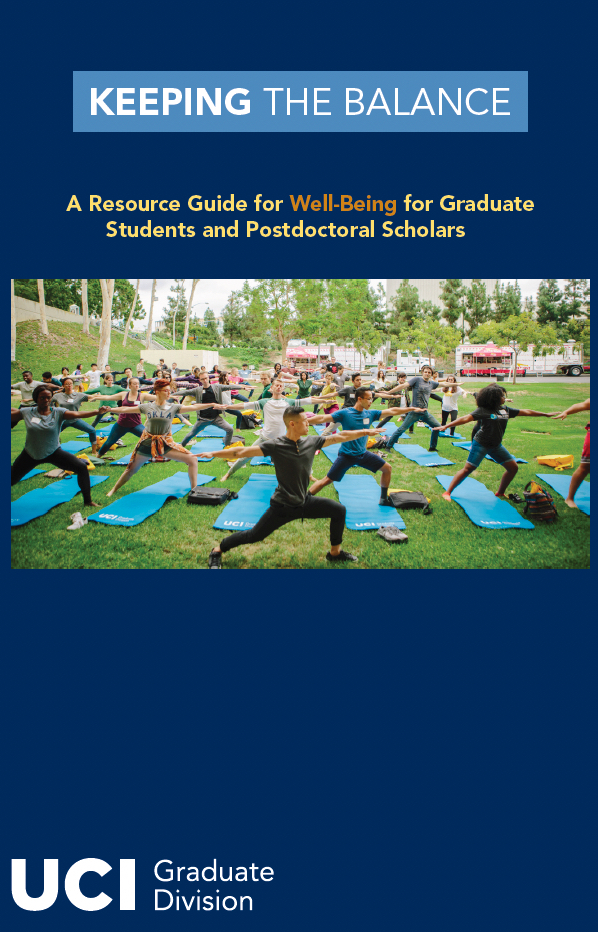 Keeping the Balance - Wellness Guide
This helpful guide presents resources and services to support the concerns many graduate students and postdoctoral scholars face. Graduate/professional school students and postdoctoral scholars are encouraged to use the full range of resources available to maximize your academic pursuits at UC Irvine.