Spring is in the air and the end of the quarter is in sight! Throughout the month of May join your peers for special events as a part of our 6th Annual Spring Up event! 
May flowers may be blooming, but so are the deadlines, projects, proposals, and endless data to crunch. It is important to make sure wellness holds a spot on that to-do list. Let's dust off those healthy habits and SPRING into a strong finish this academic year. 
Spring Up is intended for you to reconnect with yourself and each other. This series of programs allows you to focus on your personal and professional growth.
Attend one event or attend them all! There will be gift card prizes given out during each event!
Some events are scheduled to be held in person and some will be on Zoom.
We created a CookBook with recipes submitted from students during last year's event. We hope you enjoy!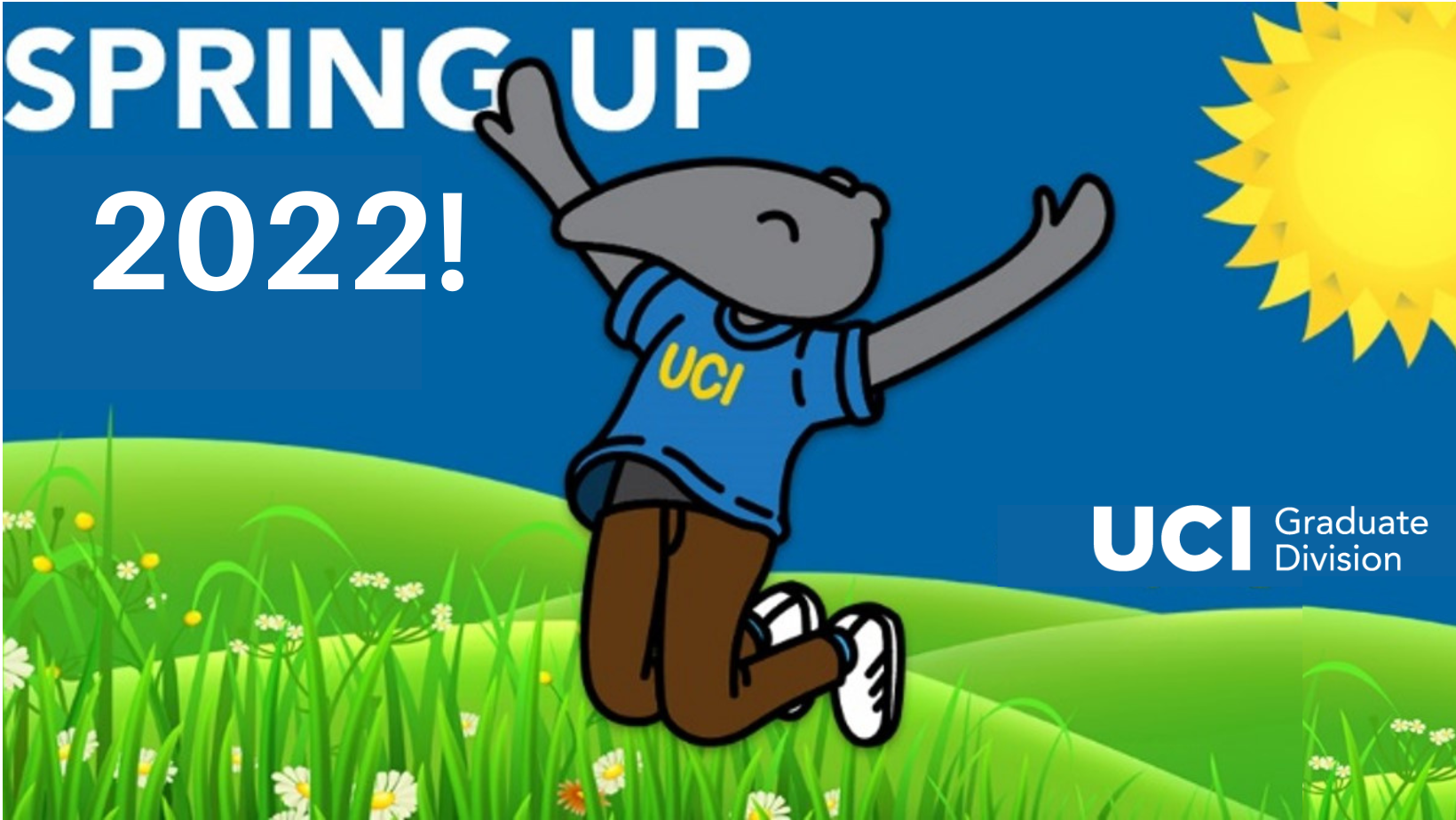 Thanks to the pandemic we all spent way more time in the kitchen! Last year during Winter Recharge and Spring Up we collected recipes and created a collaborative cookbook to share with all grads and post-docs. Food is a great way to build community and learn about different cultures through their cuisine. Share with us your favorite recipes!!