Grad Slam is an experience highlighting 10 of UCI's top graduate researchers, as they pitch their impressive research and its importance, live, in a competition setting – in just 3 minutes. In his fourth year competing in the event, Muhammad Twaha Ibrahim won the 2023 competition and took home $6,000. Emani Dotch and Audrey Odwuor tied for second place and each took home $2,500. If you want to watch our bright scholars share their research, you can watch the full competition here.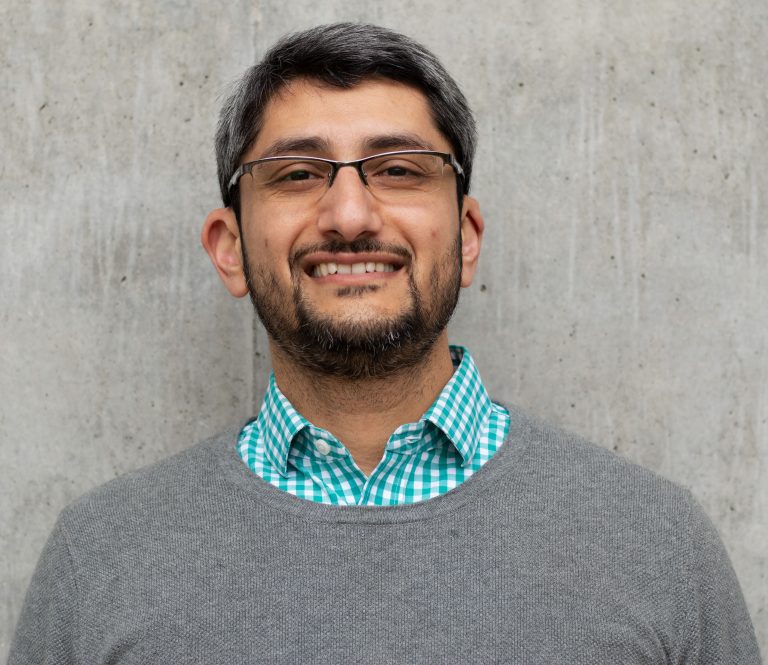 Twaha Ibrahim - First Place
Remote collaboration during live surgeries remains a challenge for surgeons. Typically, a remote consultant annotates a digital model of the surgical site with information such as incision lines and blood vessels. These annotations are displayed to the surgical team in the OR. However, surgeons in the OR struggle with understanding the annotations because of the way they are displayed. For example, displaying them on a large monitor distracts surgeons from the patient, while using VR headsets are bulky, uncomfortable and inconvenient to use. Thus, surgeons in the OR want an intuitive and immersive way to visualize the annotations without any headsets. Therefore, in collaboration with surgeons, I researched and designed a system that uses projectors to illuminate the surgical site with the annotations directly. A camera tracks the shape and position of the surgical site in real-time, and aligns the projection with the surgical site perfectly, even if the site moves. Surgeons find this approach very promising as it let's them collaborate with their remote peers in an intuitive and immersive way.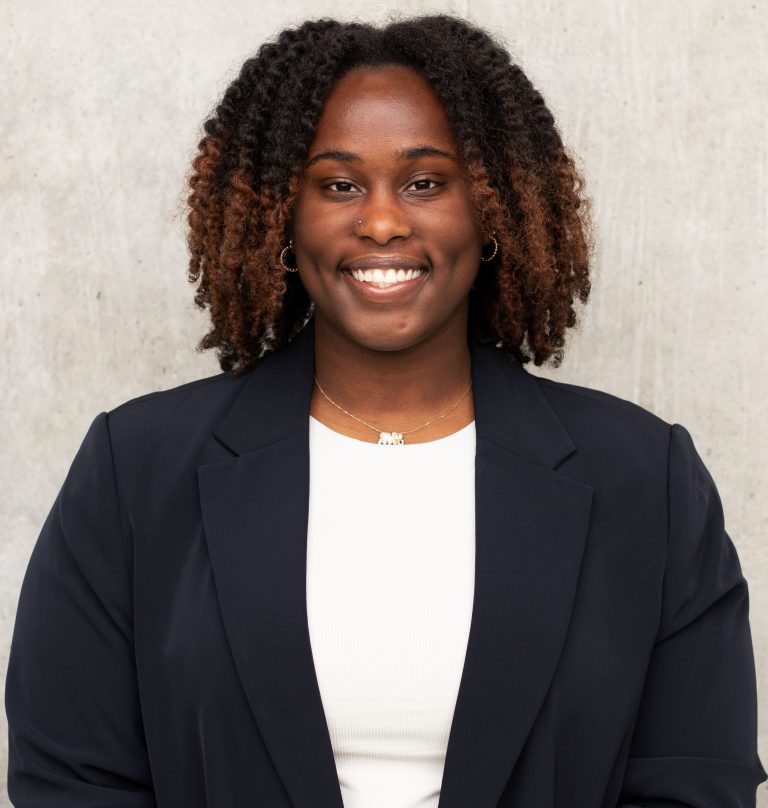 Emani Dotch - Tied for Second Place
Noise-sensitive people can experience discomfort, annoyance, difficulty concentrating, and even pain in the presence of various noises. While noise sensitivity is a challenge for a wide variety of people, it is particularly prevalent for autistic people. Furthermore, emotion dysregulation, particularly when co-occurring with painful or unpleasant auditory experiences, can lead to heightened stress, anxiety, and other mental health concerns. Researchers have aimed to support noise sensitivity and emotion regulation separately with many interventions. My work builds on those efforts to simultaneously address noise sensitivity and emotion regulation, with a particular emphasis on autistic self-advocacy and support for autistic people to be empowered to take control of their auditory environments. Applying a community-partnered participatory design approach, I am conducting collaborative design sessions with autism stakeholders, specifically autistic people and caregivers, to develop an app to support noise sensitivity and emotion regulation.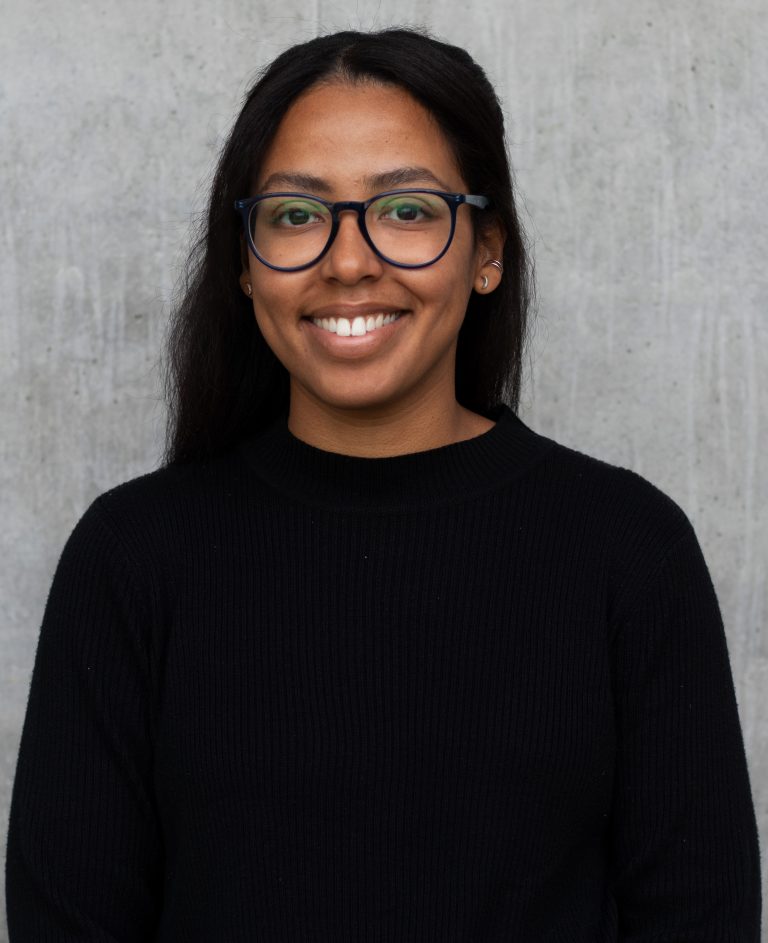 Audrey Odwuor - Tied for Second Place
Wildfires in California are getting more intense each year, which negatively impacts society, the economy, and ecosystems. One potential solution to manage these intensifying wildfires is prescribed fire, or the intentional application of fire to a landscape to manage fuels: fighting fire with fire. However, to implement prescribed fire at the pace and scale needed to protect California's communities and ecosystems, we need to improve regulatory efficiency, create and fund a robust workforce, enhance our scientific understanding of prescribed fire, and develop methods to track and evaluate prescribed fires. In this work, I measured the chemical composition of fire emissions in smoke to evaluate prescribed fires. With the planned expansion of prescribed fires over the next decade in California to manage wildfires, these methods have the potential to help us implement this solution fast and far.
| 2023 In-Person Competition Schedule | |
| --- | --- |
| Grad Slam Information Session | Tuesday, November 15, 2022 |
| Applications Open | Monday, November 28, 2022 |
| Applications Close | Wednesday, January 18, 2023 |
| Grad Slam Pitch Workshop with Bri McWhorter | Tuesday, January 24, 2023 |
| Grad Slam Pitch Workshop with Bri McWhorter | Wednesday, January 25, 2023 |
| In-Person Grad Slam UCI Semi-Finals | Friday, February 3, 2023 |
| In-Person Grad Slam UCI Finals | Thursday, March 9, 2023 at Edwards Lifesciences |
| Grad Slam Systemwide Finals | Friday, May 5, 2023 |