Thank you to our championship sponsor, Edwards Lifesciences, our first-place award sponsor, Phonexa, our second-place sponsor, Cie and our third-place sponsor, the UCI Graduate Alumni Chapter.
Stay tuned for opportunities to sponsor our 10th Anniversary Grad Slam in 2024!
Why sponsor UC Irvine Grad Slam
Connect your business with top UCI Graduate Student Talent 
Increase visibility for your business across the UCI campus and greater Orange County Community with networking opportunities during and after the event
Support fellowship opportunities for graduate students that promote student success
Sponsorship opportunities include ability to network with the Graduate Student competitors, UC Irvine stakeholders, as well as industry and community partners like you! Most sponsorship levels include an invitation to our VIP reception held at Edwards Life Science Irvine campus as well as reserved seating for the competition. Some sponsorship levels include a seat at the judge's table, for an incredible up-close interaction with the amazing Grad Slam student finalists.
Our 2023 Grad Slam Event is Hosted by our Championship Sponsor Edwards Lifesciences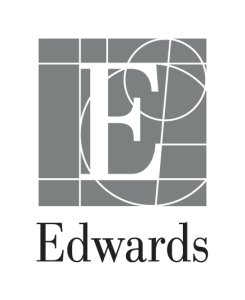 Edwards Lifesciences is a global leader in patient-focused medical innovations for structural heart disease, as well as critical care and surgical monitoring. Driven by a passion to help patients, the company collaborates with the world's leading clinicians and researchers to address unmet healthcare needs, working to improve patient outcomes and enhance lives.
First-Place Award Sponsor Phonexa

Phonexa was founded on the idea that we don't need to accept things just the way they are. By creating new solutions for measuring marketing, we give people the opportunity to improve their work and their lives. We are committed to purposefully creating a professional environment we love. As employees of this company, we are aware that our actions affect our colleagues, clients, and community. For this reason, we highly regard our responsibility in shaping a company culture where everyone feels respected, appreciated, and professionally supported.
Second-Place Award Sponsor Cie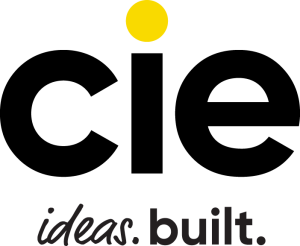 Cie is a venture studio that serves as an innovation lab and accelerator for bold entrepreneurs who want to transform disruptive ideas into thriving ventures. Cie blends Silicon Valley DNA with the business maturity of serial entrepreneurs, seasoned venture capitalists, and Fortune 500 executives. Combined with the team's strategic and operational expertise in technology, product development, brand building, and customer acquisition, Cie consistently drives positive outcomes across a wide range of business challenges.
Third-Place Award Sponsor UCI Graduate Alumni Chapter

The UCI Graduate Alumni Chapter is dedicated to connecting and serving ALL Master's, PhD, EdD, MD, and JD graduates of UC Irvine. We are a network of advanced degree holding peers, committed to developing and sharing information, opportunities, salient news, campus highlights, and more with and for our community. Join us for one of our meetings or come to one of our events. We all shine brighter when we all participate in the process. Engage with the #UCIGradAlum network today!