Peers Offering Wellness Education Resources (POWER)
What is the POWER Initiative?
A core mission of both UCI Graduate Division and UCI CARE is to create a campus culture that fosters a safe and healthy community through personal empowerment and allyship.
The POWER Initiative aims to further this mission by creating opportunities for UCI graduate students to engage in creating safe spaces that allow for individual growth and community connection by becoming POWER Ambassadors.
POWER Ambassadors will be trained by Graduate Division and CARE staff. Competencies include:
Understanding the role of equity, safety, and wellness in promoting self and community empowerment.
Implementation of workshops and events focused on peer-to-peer support.
Referring students to campus resources.
Acting as a CARE and Graduate Division liaison.
Promoting CARE and Graduate Division events.
Requirements
Currently-enrolled student in a graduate- or professional-level academic program
A completed application and recorded presentation
Able to commit to a full-year of involvement as outlined by the program's calendar, including attending all scheduled training and meeting sessions
Available Wednesdays from 1pm-2:30pm
Attend five 1.5-hour trainings Fall quarter (Week 1, 2, 4, 7, 9), with option for study hall/office hours for additional guidance, support, or collaboration space with peers
Attend at least one training winter and spring quarter (Date and time TBD)
Attend at least one 30-minute check-in with a program coordinator winter and spring quarter
Develop and promote a minimum of one community workshop focused on harm-prevention and wellness advocacy winter and spring quarter
Participate/volunteer in CARE events
Promote CARE and GPSRC programs and events
Promote wellness surveys disseminated by CARE and Graduate Division
Assist in referring students to appropriate campus resources
Act as a Graduate Division and CARE liaison
Compensation
*Participants who meet all program requirements will receive a $750 stipend for the academic year. Partial stipends will be paid out at the end of each quarter.
Training Curriculum and Outcomes
Equity, safety, wellness training, and program development

Recognizing the role of equity, safety, and wellness in individual and community empowerment
CARE services and programs
Campus, community, and national resources
Bystander intervention
Trauma-informed practices and response
De-escalation and/or crisis intervention techniques
Identity and bias/Cultural Wellness
Boundary-setting and buffering vicarious trauma
Inclusive program design
Workshop engagement and facilitation
Develop community workshops and events

Understanding accessibility and inclusion in workshop and event design
Recognizing the connection between safety and personal and professional development
Create, implement, and promote community workshops focused on harm-prevention and wellness advocacy.
Study halls/ Office hours

Weeks 3, 5, 6, and 8
This is dedicated space and time to help you prepare your winter program. Along with additional guidance, support, and/or collaboration space with peers
Deadline to submit Winter programs is Week 7
Application
Apply today! Application is 15 questions and includes uploading your CV/resume and a brief video. Complete the application here. If you would like to apply, but would prefer to meet and film with a POWER program coordinator, please email gpsrc@uci.edu.
Applications are due by 11:59pm on Monday, August 21. 
If you have questions you reach out to the coordinators listed below.
Program Coordinators
Kaeleigh Hayakawa, CCCIP Coordinator – Graduate Division
Rasta Bagheri, CARE Advocate – CARE
Karen Friedlander, GPSRC Operations Manager – Graduate Division
Phong Luong, Director, Wellness and Inclusion – Graduate Division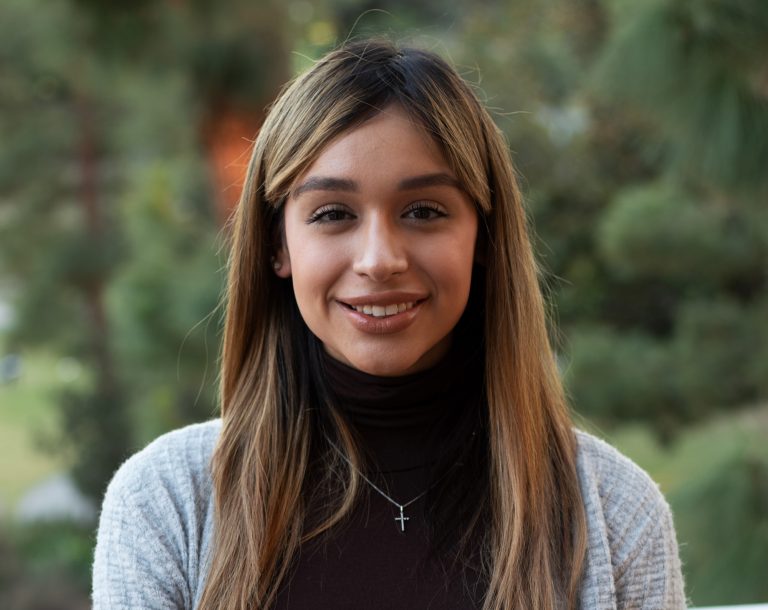 Precious Araujo graduated from the University of California, Irvine (UCI) in 2020 as an undergraduate student and again in 2021 as a post-baccalaureate student. She is now a first-year graduate student in the Ph.D. in Psychological Sciences at UCI. Throughout her academic career, she was involved in Dr. Zalta's Trauma and Resilience Lab as a Research and Lab Manager, and in Dr. Borrelli's The Health, Relationships, and InterVEntion (THRIVE) Lab as a research assistant. She is now a Research Lead in Dr. Yim's EMPOWER Lab where she is leading two studies examining the relationships between stress, resilience, social networks, and mental health in victims of abuse. Precious' research and career interests are broadly centered on building resilience in minority victims of abuse-related trauma through psychosocial forces. She aims to build on this effort through the POWER Initiative by implementing resilience-building workshops and by implementing informed action to promote proactive interactions among college student abuse victims, thus generating improved academic performance, retention rates, and post-secondary institution success.
DaVante Cain received his bachelor's degree from the University of California Riverside in 2021. He is currently a Ph.D. student of Physics and Astronomy with a focus on Condensed Matter Physics in the Siwy Lab. DaVante is a GEM fellow and has been awarded the Diversity Equity and Inclusion fellowship from UCI's school of physical sciences. He is an active member of the Physics Graduate Caucus, EmpowerHER, and POWER. Here at the POWER initiative, DaVante focuses on reaching out to his fellow graduate students to ensure that they know the numerous wellness resources available to them here at UCI.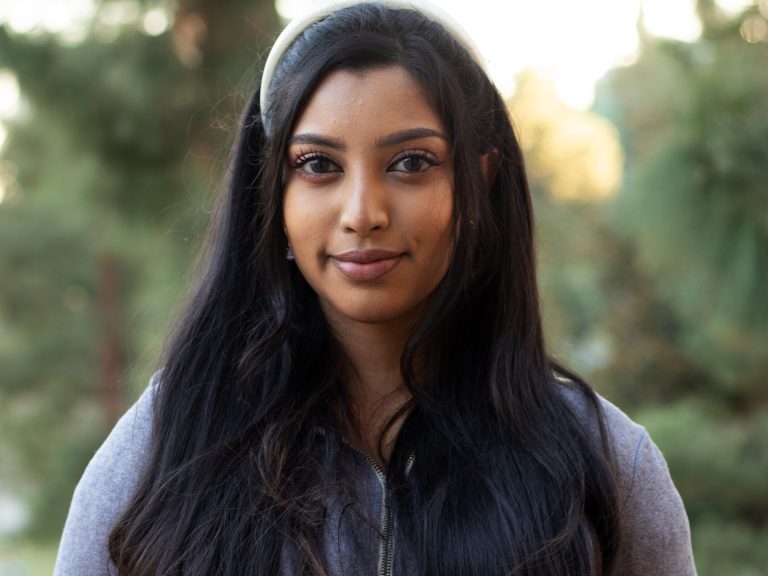 I'm Pia Ray, I received my bachelors in Political Science with a minor in Computer Science at UC Riverside, and I'm currently a masters of Public Policy student here at UC Irvine, focusing on humanitarian needs. Most of my background with my specialization would be going across borders in South Asia under humanitarian efforts like building water wells for underprivileged villages, and building orphanages from the ground up. I would like to say that my efforts in the POWER Initiative will positively affect our academic community by being an advocate for graduate students through kindness and patience. I hope that my involvement in POWER provides a safe environment for students, so they're able to thrive to their fullest potential with support available.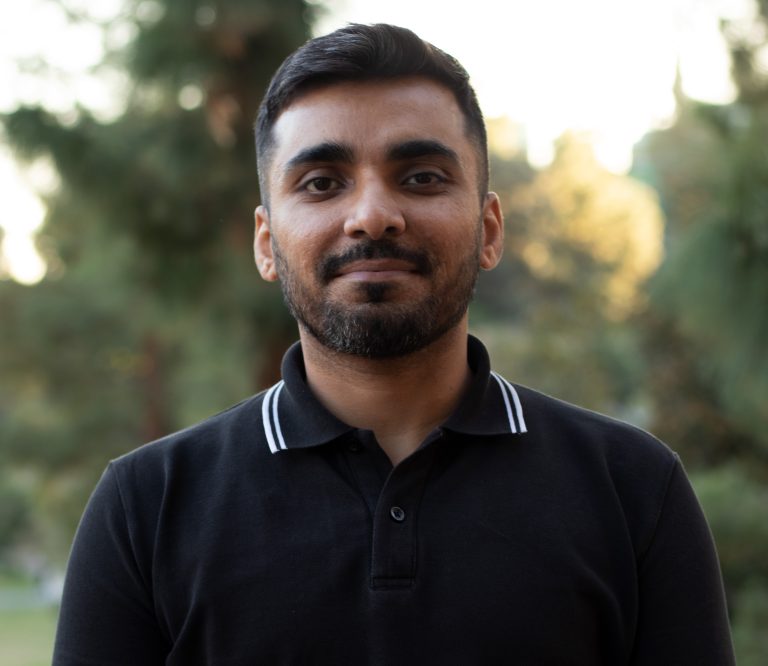 My name is Ajay, you may call me "AJ" for short. I am first year graduate student at the Merage School studying Finance and aim to pursue hedge funds and consulting. I have more than five years of work experience managing Treasury function of finance department at large automotive company in Pakistan, I also have a mentoring experience and a minor in accounting. Originally from Pakistan, and in my free time I love photography, and watch documentaries related to the space, non-fiction and history.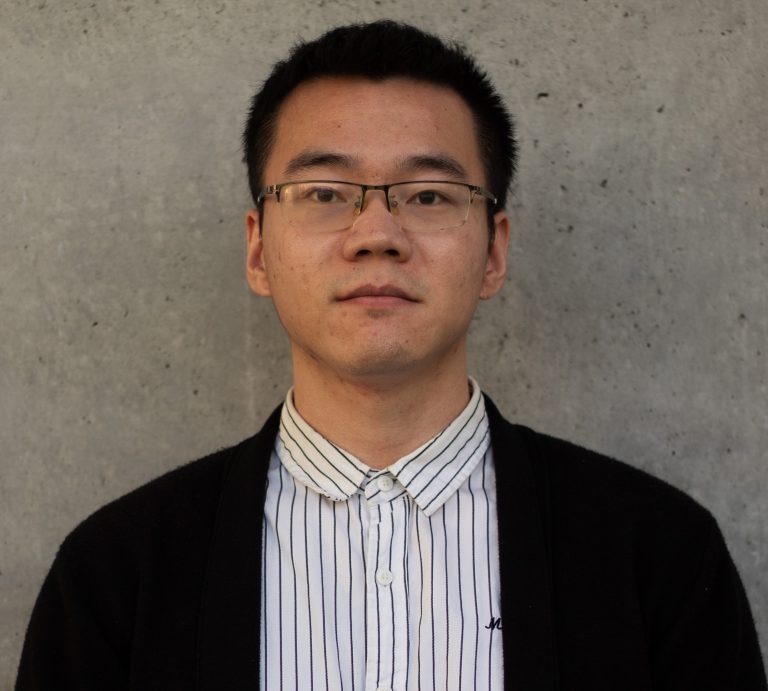 I am a doctoral student in the Department of Chemistry as well as a graduate student researcher focusing on energy storage materials and application of electron microscopy in the complex concentrated materials at the moment. I am a fan of all kinds of outdoor activities such as hiking and climbing the mountains. Also, I love reading books because it makes me feel relaxed and empowered.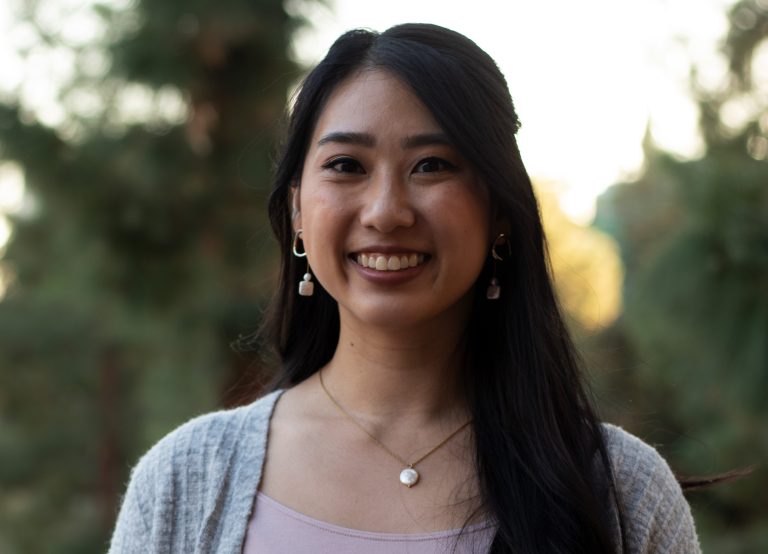 My name is Tami Nguyen and I am in my second and final year of my Master of Public Health program. I've always wanted to help others and with my natural interest in health and biology, I thought being a doctor was part of my path. However, through my cumulative experiences in community-based non-profits (FQHC), managed care, and university administrative settings, I've learned that there is much more to healthcare than diagnosing and treating illness. Healthcare needs to be holistic. This is why I decided to pursue a career in public health, to look at healthcare from a whole person perspective.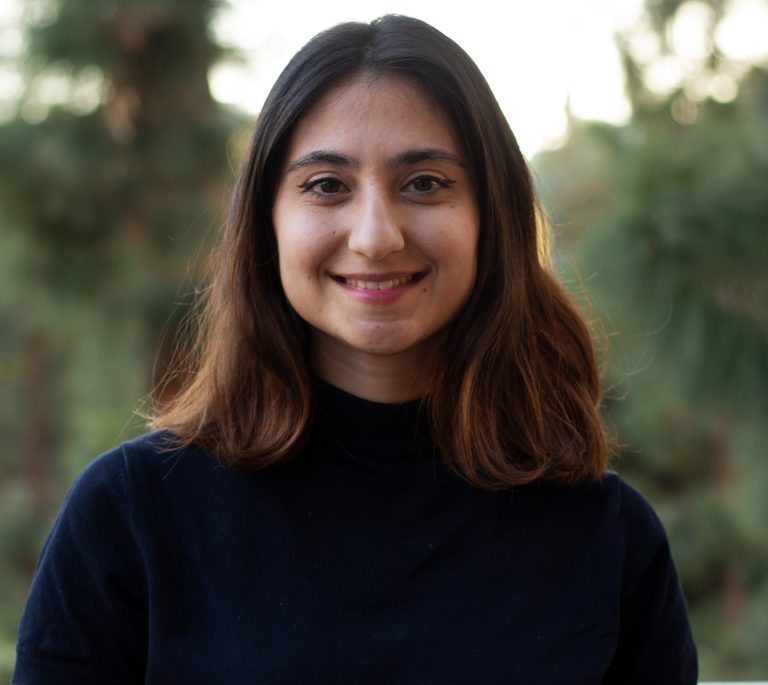 Melanie attended Pasadena City College and later transferred to CSU Long Beach, where she graduated in 2020 with a B.S. in Molecular and Developmental Biology and minor in Chemistry. Her previous research in environmental microbiology led her to begin a Ph.D. in Ecology and Evolutionary Biology at UCI in the fall of 2020. Melanie's research focus is to evaluate the stress response of environmental microorganisms to several global change factors, including drought and wildfire. Since microbes perform many crucial ecosystem services, she hopes this research will bring insight to how ecosystem functioning will shift as climate change progresses. Melanie joined the power initiative to become a knowledgeable and trustworthy ambassador who extends resources to graduate students seeking support. Her team's workshops will positively impact graduate student safety and wellbeing by educating students about healthy lifestyle practices, potential threats to wellbeing while tackling the graduate school experience, and available resources to help them survive and thrive against post-grad hardship.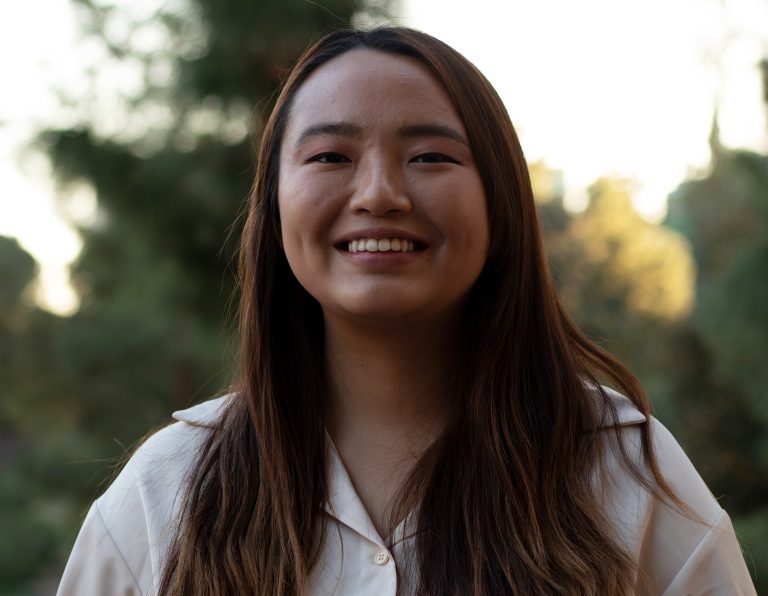 My name is Leslie Liu (she/hers) and I'm a doctoral student in the Department of Chemistry. My research focuses on the compatibilization of immiscible polymer blends to improve the recyclability of mixed plastic waste streams. As a POWER ambassador, I will advocate for harm-prevention and wellness. I aim to facilitate safe spaces for allyship and support in the graduate community.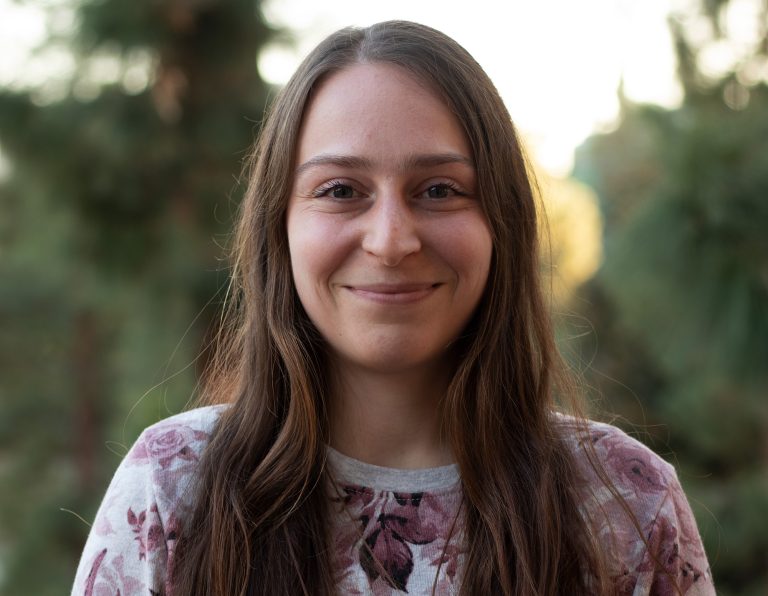 My name is Daniela Gaebler. I am an international PhD student in the Department of Molecular Biology & Biochemistry. My research background is in immunology and I currently focus on using tumor-on-a chip models to improve immunotherapies for the treatment of ovarian and peritoneal cancers. Further, I am involved with the POWER initiative and aspire to positively impact the academic community of Graduate students here at UCI by providing education about wellness resources, offering peer-to-peer support and by fostering personal empowerment in workshops. In my free time, I like to hike, go horse riding, or just relax at the beach.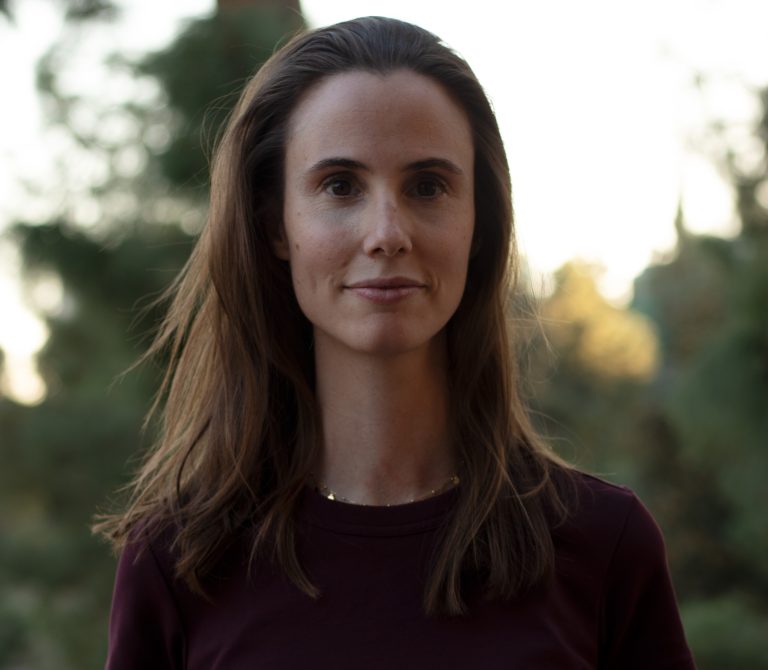 Cristina is a doctoral student in Information Systems at The Paul Merage School of Business. Her research focuses on how information technologies intersect with access to healthcare with the ultimate goal of ensuring health equity. Outside of research, you can find her outdoors swimming and camping, or enjoying live music.