The UCI Graduate Alumni Chapter is dedicated to connecting and serving ALL Master's, PhD, EdD, MD, and JD graduates of UC Irvine. We are a network of advanced degree holding peers, committed to developing and sharing information, opportunities, salient news, campus highlights, and more with and for our community. Join us for one of our meetings or come to one of our events. We all shine brighter when we all participate in the process. Engage with the #UCIGradAlum network today!
Join us and get connected with your fellow UCI Graduate Alumni network! Leadership, committee and general membership positions are all available and waiting for YOU!
Now recruiting for all board leadership positions for the 2023-2025 slate!

President
Vice President
Secretary
Communications Chair
Chapter Membership Chair
Events Chair

Also recruiting for all committees

Communications
Membership
Events

General membership is always an option by attending any of our meetings!
Interested in getting involved? Introduce yourself here
And be sure to attend the next Chapter meeting: September 21| 5:30pm via Zoom
Interested in learning more about the leadership or committee roles listed, or just getting more involved? Contact:
Chris Lay, President, UCI Graduate Alumni Chapter | neurochris@gmail.com
Raslyn Rendon, Director of Graduate Alumni Relations, UCI Graduate Division | rrendon@uci.edu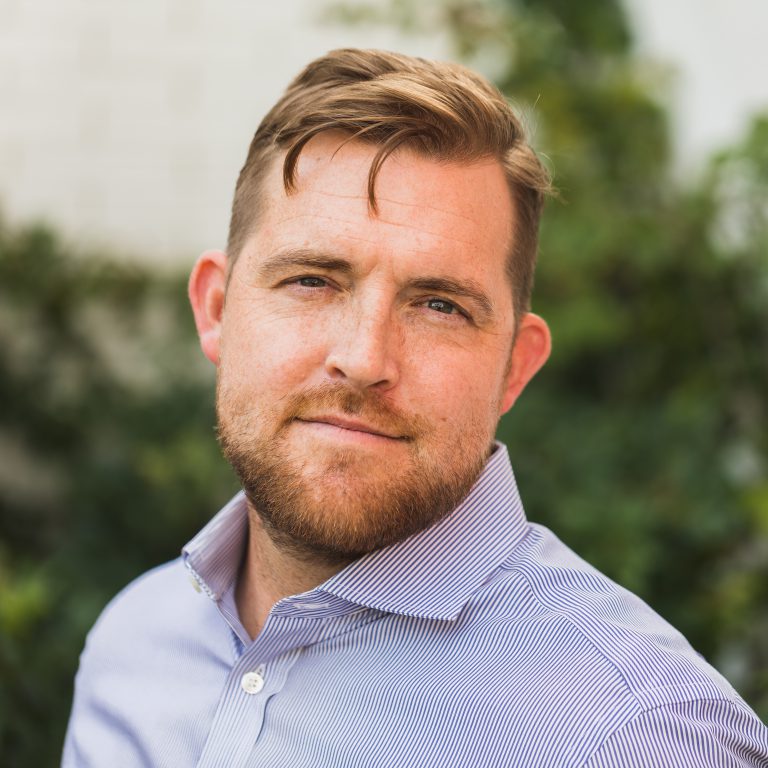 Christopher (Chris) Lay's background includes professional practice in the Healthcare, Financial Services, Technology, and Specialty Finance industries, as well as deep experience operating in Private Equity and Hedge Fund investment environments. As the Founder and CEO of Endeavour Capital Partners, Lay led the acquisition of Wave Crest Financial LLC, a leading provider of specialty finance (Factoring & ABL) services.
He has also served as an Operating Partner at BayView Capital, holding positions both as COO and CFO of 123 Home Care Services LLC, a provider of high-quality non-medical home care services.
Prior to his work as a Financial Services professional, Lay accumulated fifteen years of experience in the healthcare industry, including preclinical research and neuropharmacology. His work has included therapeutic drug monitoring at The Scripps Research Institute and fundamental research in ischemic stroke at the University of California. This research has led to the authorship of 22 peer-reviewed journal publications and two fellowships from the University of California and the American Heart and Stroke Association.
As a Postdoctoral Scholar, Chris served as a neuroscientific consultant for Ultrawave Labs, a biotech startup whose mission was to develop the next generation of high-resolution medical imaging. Lay's role at Ultrawave included evaluating the safety and feasibility of adapting Ultrawave's proprietary technology for use in neuroimaging. These efforts culminated in seed-stage financing by Johnson and Johnson.
Lay holds a B.S. in Biology form the College of Idaho, a Ph.D. in Neurobiology from UC Irvine and an MBA from the University of Southern California. He is the recipient of a University of California Distinguished Fellowship in Neuroscience, an American Heart Association Fellowship in Cerebrovascular Disease, and a Guilford C. Babcock Fellowship in Finance from USC.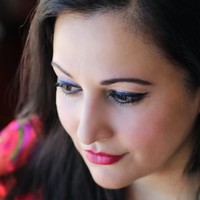 Saadiah A. Ali is an International Healthcare leader with over twenty years of Organizational leadership, Marketing and Business Development experience in Global Health Services for top U.S. News & World Report's America's Best Hospitals. She has helped attract patients from over 90 countries worldwide and built key organizational cultures with private and government entities establishing strategic alliances and advisory services.
Saadiah was the former Managing Director of the Global Patient Services program at the Cleveland Clinic Health system in Abu Dhabi and led the pre-opening planning, operations, business development, marketing, financial management and diversity and inclusion infrastructure for the International, VIP and Royal patient program. This effort resulted in building the first International patient program for a top ranked U.S. health system in the Middle East.
Saadiah graduated from the Paul Merage School of Business at UCI in 2008 from the Healthcare Executive MBA program. Prior to that, majority of Saadiah's education was from Wellesley and Boston attending an ivy league preparatory school and college, along with International healthcare training at Harvard Medical School and the world-renown Massachusetts General Hospital. Saadiah spends most of her time between Southern California, Zurich and Abu Dhabi.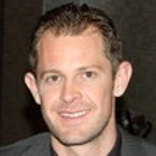 John Shannon received his BA from CSU, Long Beach and began a career in Healthcare Administration focused on strategic planning for private and public sector organizations.  Soon thereafter, Shannon decided to move into the Financial Services space, driven by interest in Macroeconomics and passion for consumer financial literacy.  He worked for Bank of America during the acquisition of MBNA and soon after was accepted into the UC Irvine FEMBA program, where he focused on consulting projects and business plans for the Finance and Technology industries, well before the emergence of FinTech. 
Shannon's interest in Finance and technological innovation has led to his current role as Senior FP&A Manager at Euronet Worldwide, where Shannon leads the financial planning process and provide decision-support to executives at two global money transfer brands in the Euronet portfolio; Ria Digital and Xe.  
One of the most enjoyable parts of his role is the ability to work with colleagues throughout the world. He recently hired a team member in Spain and has spent time both living and working in Chile, the United Arab Emirates, Spain, and Argentina.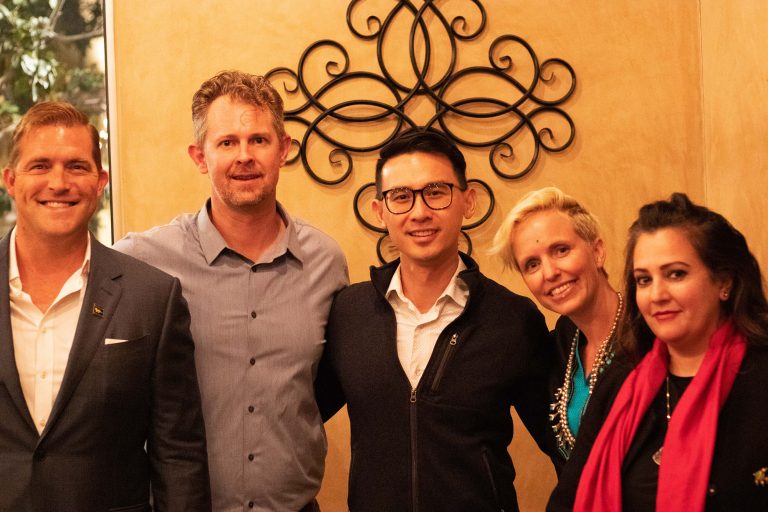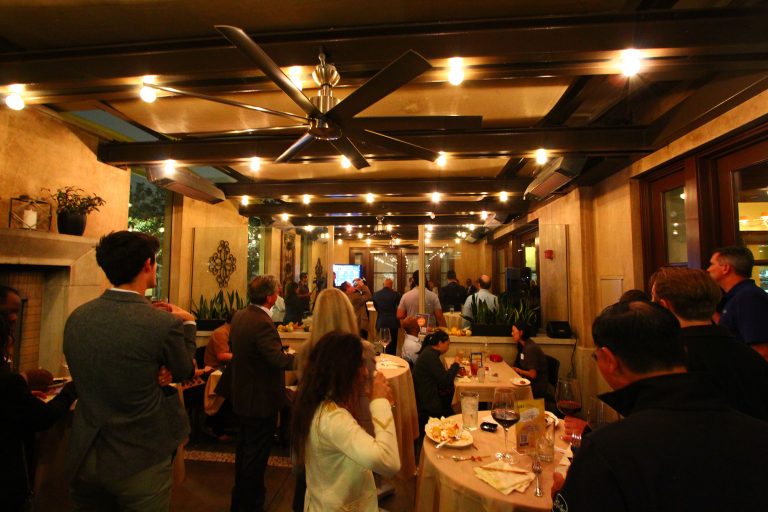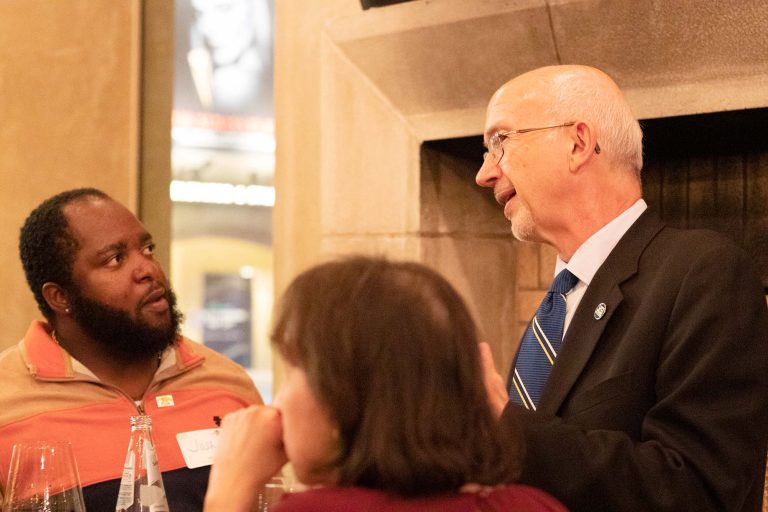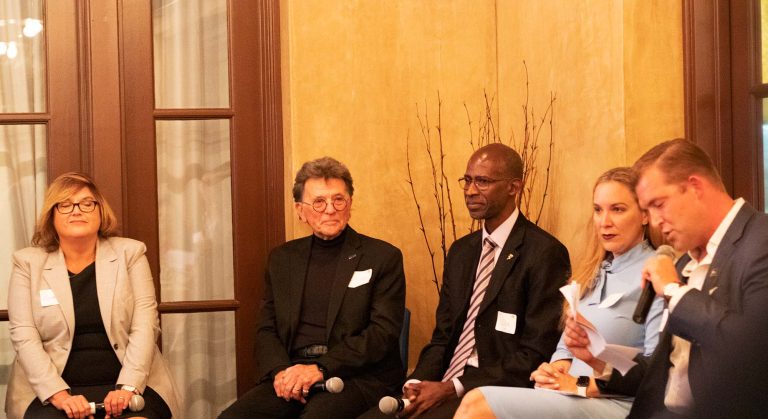 Saluti (November 4, 2021)
UCI Graduate Division and the UCI Graduate Alumni Chapter hosted 
its Launch Hybrid Event, Saluti.
It was an evening of networking and conversation with the Deans of UCI's Graduate Division, Arts, Computer Science, Public Health, and Business. It was a night of  interacting and engaging with prominent leaders in a fun and informative way. The Deans sat in panel format and took questions followed by an open time to speak with everybody involved.
After The Slam (April 30, 2021)
UCI Graduate Division and the UCI Graduate Alumni Chapter hosted "After the Slam" featuring Grad Slam winner Leslie Heid, along with Grad Slam finalists Jessica Vidmark, Ashley Hope, and Sirui Wan. The event was hosted by Graduate Alumni Chapter Leaders Chris Lay and Pasha Ameli. The event took a behind the scenes look at Grad Slam and all the preparation the finalists put into the event.