Dean's Leadership Council
The Dean's Leadership Council serves as an advisory board to Gillian Hayes, Dean of the Graduate Division and Vice Provost for Graduate Education at UCI. The council was founded nearly a decade ago and each member serves as a significant leader in either academia, industry, or both. They aid the Dean and Graduate Division in moving graduate education forward, implementing programs, and strategies to make sure UCI graduate students are set up to thrive.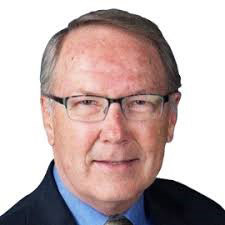 Gregory S. Campbell is currently a management and leadership consultant. As part of his practice, Mr. Campbell provides leadership coaching to a number of high profile executives as well as young professionals, of which many are leaders of not-for-profit organizations. He is also the author of The Surprising Power of the Coil and The 5-2-1 Principle.
Prior to 1997 he was Executive Vice President and Partner, of Coldwell Banker Corporation, along with four other individuals and the Bechtel family. At that time, it was headquartered in Mission Viejo, California. He had direct responsibility for Coldwell Banker Residential Affiliates, Coldwell Banker Residential Brokerage, Guardian Title & Escrow, corporate marketing, education and real estate. Prior to Coldwell Banker, Mr. Campbell was Senior Vice President, Asset Management for Homart Development Company, a Sears-owned national regional shopping center and office building developer.
Prior to joining Homart, in 1984, Mr. Campbell was a US partner, Executive Committee Member, Senior Vice President of Richard Ellis, Inc. and President of Richard Ellis Management, Inc. Richard Ellis was a Chicago-based subsidiary of Richard Ellis, London, a real estate advising firm. In this position he was responsible for the asset management of client-owned properties, as well as the coordination of development services provided by the firm.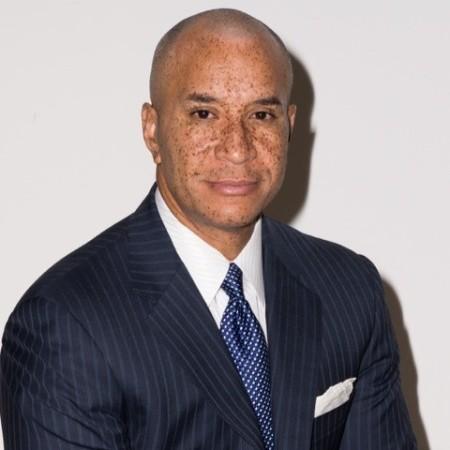 Holman Capital Corporation and Holman Capital Equity Partners provides debt and equity capital to fund the equipment, facility, energy and infrastructure needs of federal and state and local governments nationwide.
Holman Capital Corporation delivers ideas and capital to public agencies to improve operational efficiencies, modernize facilities, and improve cashflows.
Mr. Holman has also held management positions with US Bank, Banc One Leasing Corporation, Ford Motor Credit, SunTrust Leasing and Finance Corp. in fixed income sales and trading, global product strategy, and public finance. He has nearly 30 years of experience in financial product development, capital deployment, and institutional investments.
Mr. Holman graduated from Indiana University with a B.S. in Public Finance in 1988 and the University of Colorado with a MBA & M.S in Finance in 1993. Mr. Holman resides in Orange County, CA.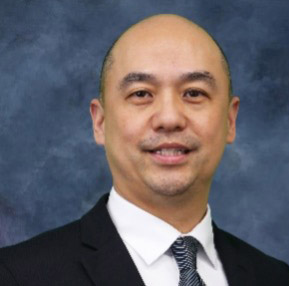 John Huang is an Associate Director and Site Executive at Raytheon Technologies located in Fullerton, CA.  John's domain expertise range from large scale DoD development programs to commercial startup in providing C5I solutions, GPS Navigation Landing Systems, Radar mission applications and Identify Management products.  John is experienced in full life cycle engineering development from safety critical, embedded, and hard real time systems to open data centric applications.  He held position in Software Program Manager, Proposal Lead, Software Technical Director and System Integration Lead.
John holds a B. S. in Information and Computer Science from University of California, Irvine.  His professional certifications include Software Architect Certification, System Engineering Technical Development Program and Software Program Management.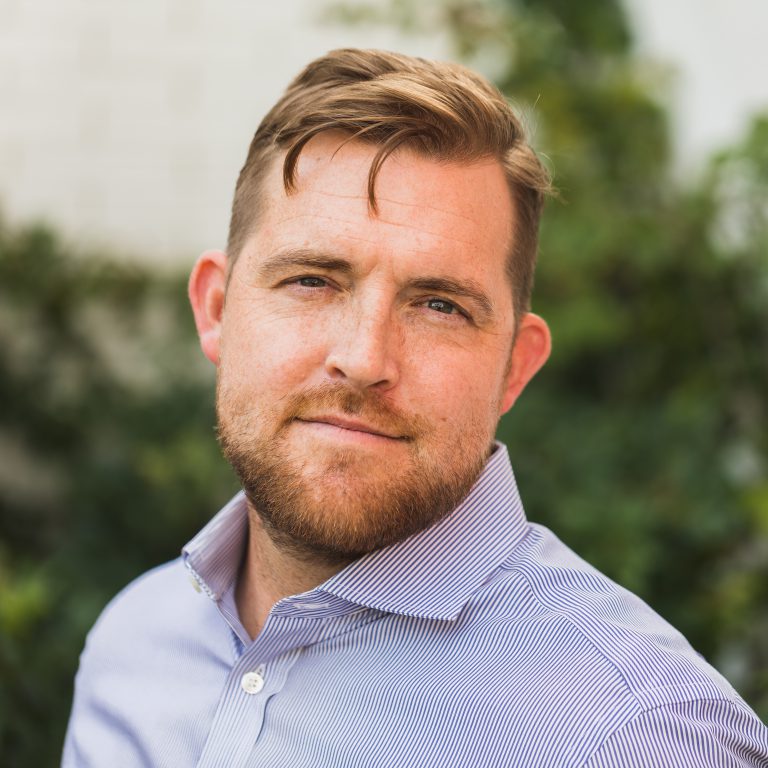 Christopher (Chris) Lay's background includes professional practice in the Healthcare,
Financial Services, Technology, and Specialty Finance industries, as well as deep experience operating in Private Equity and Hedge Fund investment environments. As the Founder and CEO of Endeavour Capital Partners, Lay led the acquisition of Wave Crest Financial LLC, a leading provider of specialty finance (Factoring & ABL) services.
He has also served as an Operating Partner at BayView Capital, holding positions both as COO
and CFO of 123 Home Care Services LLC, a provider of high-quality non-medical home care services.
Prior to his work as a Financial Services professional, Lay accumulated fifteen years of experience in the healthcare industry, including preclinical research and neuropharmacology. His work has included therapeutic drug monitoring at The Scripps Research Institute and fundamental research in ischemic stroke at the University of California. This research has led to the authorship of 22 peer-reviewed journal publications and two fellowships from the University of California and the American Heart and Stroke Association.
As a Postdoctoral Scholar, Chris served as a neuroscientific consultant for Ultrawave Labs, a biotech startup whose mission was to develop the next generation of high-resolution medical imaging. Lay's role at Ultrawave included evaluating the safety and feasibility of adapting Ultrawave's proprietary technology for use in neuroimaging. These efforts culminated in seed-stage financing by Johnson and Johnson.
Lay holds a B.S. in Biology form the College of Idaho, a Ph.D. in Neurobiology from UC Irvine and an MBA from the University of Southern California. He is the recipient of a University of California Distinguished Fellowship in Neuroscience, an American Heart Association Fellowship in Cerebrovascular Disease, and a Guilford C. Babcock Fellowship in Finance from USC.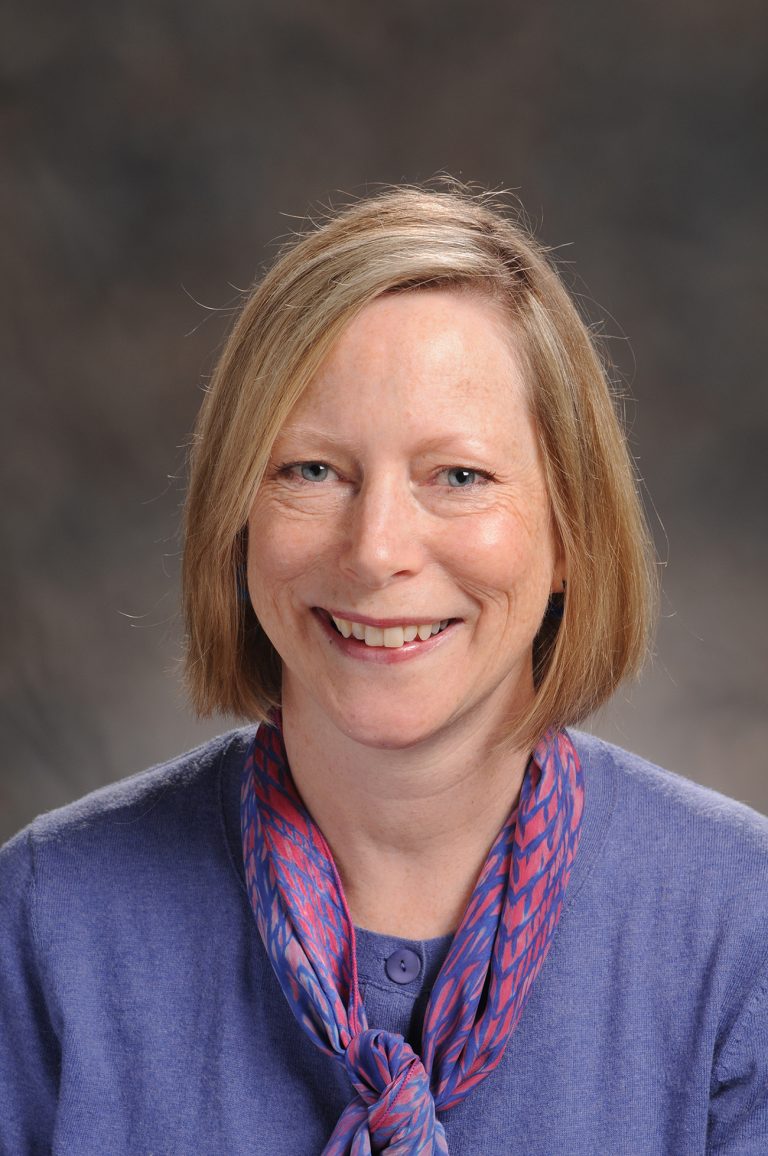 Megan Lewis, PhD is a Senior Fellow at RTI International. As a Fellow, she mentors staff and advances scientific excellence across the Institute. Currently, most of her time is spent co-leading a team to help the All of Us Research Program engage researchers, health care providers and community members with the program to ensure that advances in precision medicine do not exacerbate health disparities. Her passion is to make a difference by applying innovative tools, insights, and theories from social, behavioral and communication science to drive equity, diversity and inclusion in genomics research. Her research is collaborative, user-centered and driven by community member needs. Before joining RTI, she was on the faculty at the University of Colorado, Boulder, and the University of North Carolina at Chapel Hill. She serves on the editorial boards for the Annals of Behavioral Medicine and the International Journal of Behavioral Medicine, and is a Fellow of the Society of Behavioral Medicine. She is committed to the democratization of science and served for three years as a researcher representative on PCORI's Patient Engagment Advisory Panel. Megan is an alumna of UC Irvine. She earned her MA and PhD from UC Irvine's School of Social Ecology after earning her BA from UC Santa Barbara in Experimental Psychology. She was attracted to social ecology due to its applied, multidisciplinary research training and its potential to address social and health problems. She's applied her training to a range of research topics, including health behavior change among couples managing chronic illness, and examining how digital interventions promote retention in care and viral suppression among people managing HIV, among others. Outside of work she loves hiking in the Cascade mountains, gardening, and cooking. She lives in Seattle, Washington.
Dr. Sandra Loughlin is a researcher and administrator at UCI from 2012 until she retired in 2019. Her research focused on the effects of drugs on the developing brain, with a particular interest in the effects of tobacco constituents on adolescent brains. Loughlin has published over sixty papers in peer-reviewed journals and edited a book entitled Neurotrophic Factors. 
During her work at the UCI Graduate Division, Dr. Loughlin drew on her scientific expertise to create and lead Graduate Resource Center programs on professional development, including mentoring, teaching, public speaking and leadership. She also assisted UCI students in the preparation and submission of competitive fellowship applications.
Loughlin earned her Ph.D. in Neuroscience, University of California, San Diego, while also obtaining a B.A. in Psychology, University of California, San Diego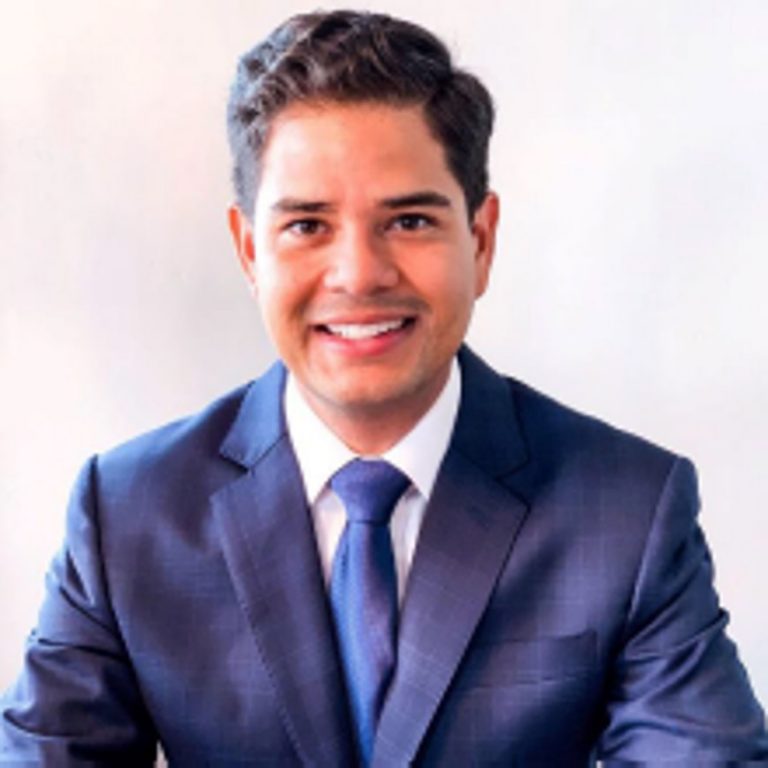 Dr. Jose Romero-Mariona currently serves as one of the leaders of Cybersecurity Innovation as well as the head of the Cyber Science & Technology Branch of the Naval Information Warfare Center Pacific in San Diego. His research focuses on the areas of cybersecurity that involve non-traditional systems like critical infrastructures and their usability.
He has proposed and successfully secured funding for over 20 projects from sponsors, ranging from breakthrough mathematical and cryptographic work, to mobile computing security, to critical infrastructures-related research. His work has resulted in over 50 scientific publications as well as multiple patents and numerous awards.
Dr. Romero-Mariona's impact on the Navy is reflected in three key projects – a miniature device
providing cryptographic support for unmanned platforms to transmit classified information; a
technology that enables repeatable evaluation of cybersecurity technologies through metrics; and a project that examines Supervisory Control and Data Acquisition networks, the systems that monitor and control crucial national infrastructure such as the power grid and water purification.
He has also led the Grassroots Science and Technology project which has assembled a group of
young scientists and engineers to develop a strategy to empower new professionals at NIWC Pacific to become successful government researchers. Dr. Romero-Mariona has a passion for STEM outreach and mentoring as demonstrated by his volunteer work with the California Alliance for Minority Participation Summer Science Academy which focuses on women and minorities in science. The group's Noche de Ciencia en Espanol brings scientific demonstrations to schools in the San Diego area to encourage STEM careers.
Born in El Salvador, Dr. Romero-Mariona came to the United States to escape that country's civil war when he was just 16 and spoke no English. His ability to learn a new language quickly enough to gain acceptance to the University of California at Irvine and proved how intellectually gifted he was. The university recognized his talent, and after earning his Bachelor's degree in Computer Science he remained at U.C. Irvine and eventually earned his Ph.D. with a full fellowship.
Dr. Romero-Mariona is a member of IEEE, SHPE, MAES, and several other professional organizations.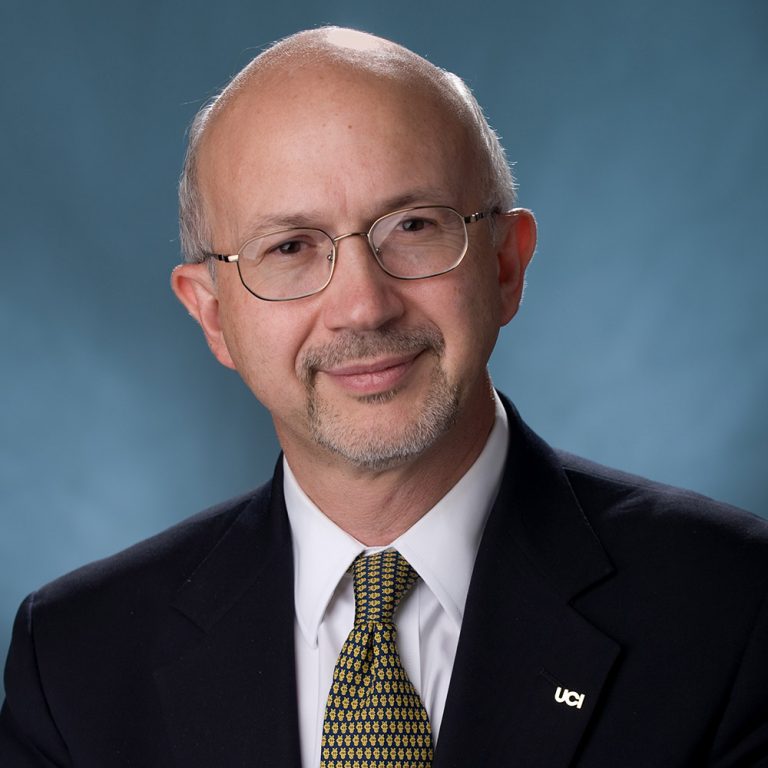 Goran Matijasevic, Ph.D., MBA, is the executive director of the UCI Chief Executive Roundtable. In that capacity, he oversees and advances research collaborations and strategic initiatives associated with Roundtable programs and mission objectives. He is one of UC Irvine's ambassadors to the local and national business community, establishing partnerships and opportunities that serve to enhance leader-to-leader connections across the campus. Matijasevic also serves as the senior assistant vice chancellor for Alumni and Constituent Relations, working on enhancing alumni engagement.
Prior to his position at the Roundtable, he was director of research development at The Henry Samueli School of Engineering. Before coming to UCI, Matijasevic worked in research development manager positions at two electronic start-ups. He is past president of the University Industry Demonstration Partnership (UIDP).
Matijasevic currently serves on the boards of OCTANe and SoCalBio, as well as the advisory board of 2-1-1 Orange County. He received his MBA from Pepperdine University and his Ph.D. degree from UC Irvine in Electrical and Computer Engineering.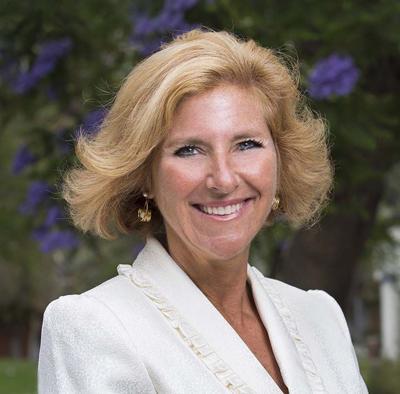 Shari McMahan was appointed president of Eastern Washington University, effective June 24, 2022. She will lead the university in its efforts to expand opportunities for personal transformation through excellence in learning.
She previously served six years as provost and vice president for the Division of Academic Affairs at California State University, San Bernardino (CSUSB), and was the first woman provost in the university's history. While at CSUSB, she increased faculty diversity, developed policies to increase graduation rates, assisted with an initiative to help students experiencing food insecurity and worked on strategies to increase shared governance. Prior to that, she served 14 years at California State University, Fullerton, where she held a myriad of leadership roles, including deputy provost.
A first-generation college student, McMahan has a bachelor's degree and doctorate in social ecology from the University of California, Irvine, and a master's degree in health science from California State University, Northridge.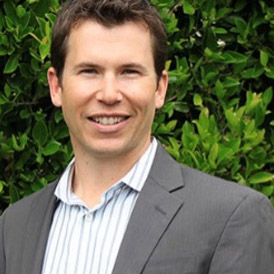 Jim Meacham is a founding principal of Altura, where he is responsible for managing a diverse team that provides services for some of the world's most energy efficient and iconic real estate projects. Meacham has helped pioneer the application of data analytics to the built environment to ensure energy efficiency projects deliver meaningful and lasting results. 
Meacham is a proud Anteater and received his M.S. in Mechanical Engineering from UC Irvine in 2005, where he was a graduate researcher at the National Fuel Cell Research Center.  Prior to attending UCI, Jim worked in industrial automation and was a high school math teacher. Jim lives with his wife (also an Anteater!) and two sons in Corona del Mar and enjoys cooking, camping, hiking, running, mountain biking, skiing and all of California's natural beauty.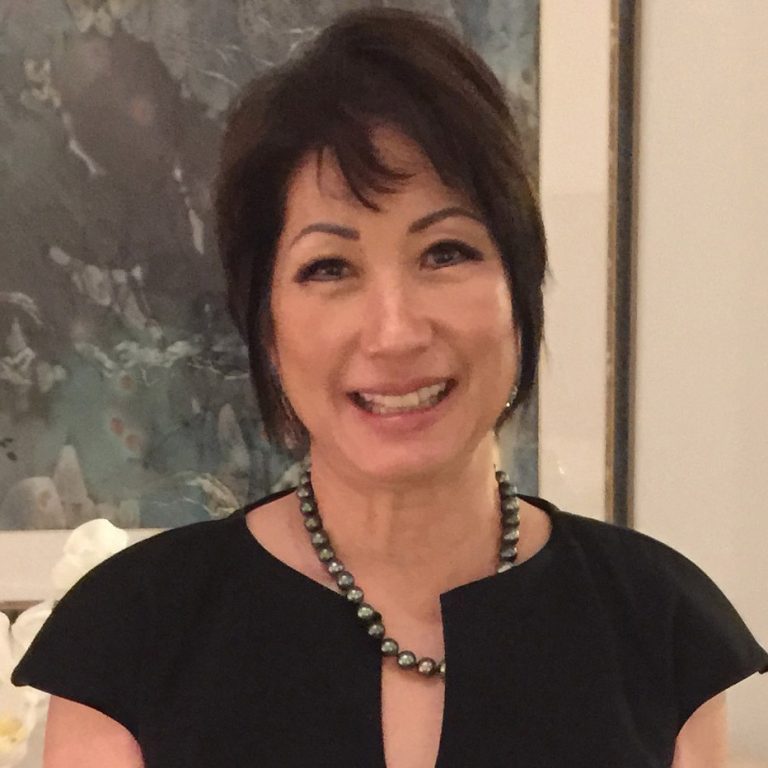 Christine's career includes decades of experience in both domestic and global business management. She served as the CEO of an international manufacturing firm establishing herself as a leader in regulatory and manufacturing processes. She has also been involved as a front line mental health advocate as the director of a community mental health agency. Christine chaired the advisory board of UCI's Samueli Center for Integrative Medicine, continues to be an active member of the Dean's Leadership Council for Graduate Studies at UCI as well as serving as the key corporate and community advisor on several other UCI boards guiding the efficient connection of academic research to the correct and necessary service.
Christine holds a doctorate degree in Counseling Psychology from the University of the Pacific, as well as a Masters of Public Administration and a Bachelors of Arts degree, both from the University of Colorado.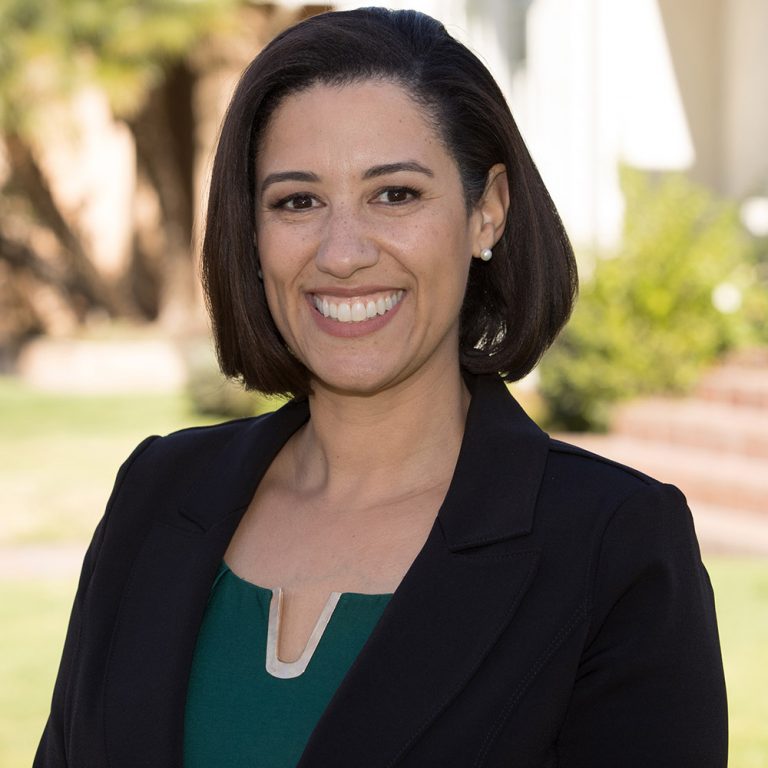 Tepring Piquado, Ph.D. is a proud post-doctoral alumna of UC Irvine and married to John Magallanes UCI Class of 2001. After completing her post-doc, she went to Sacramento to complete a science, technology and policy fellowship with California Council on Science and Technology. Currently, Tepring spends time in Sacramento working as chief policy director at California Issues Forum, and in Los Angeles as a policy researcher at RAND Corporation and professor of ethics and policy design at Pardee RAND Graduate School. She earned her B.S. in computer science from Georgetown, and her a Ph.D. in neuroscience from Brandeis.
At California Issues Forum, Tepring provides advisory guidance and analysis on active bills and major issues being considered by state legislators. At RAND, she leads projects that provide evidence-based guidance to federal, state and local decision-makers. She has published across a wide range of topics including traumatic brain injury, emerging technologies, human-machine systems, DNA sequencing, and military workforce transitions.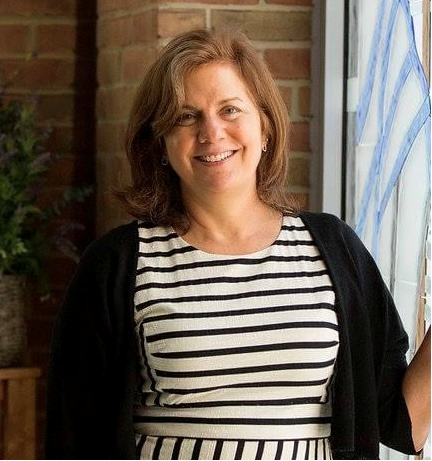 Susan L. Polan, Ph.D., is  the Associate Executive Director for Public Affairs and Advocacy with the American Public Health Association. She oversees the Association's departments of government relations, affiliate affairs, communications, membership services and component affairs.
Prior to joining APHA, Polan worked as the director of government relations at the Trust for America's Health, a public health advocacy organization There, she served as lead staff lobbyist to Congress, federal agencies and the administration on priority issues, including public health infrastructure development, chronic disease prevention and where she advocated for new funding for a nationwide health tracking network.
Polan has more than twenty years of experience in public health, government relations and associations. She has drafted legislation for Senate consideration on tobacco control and Safe and Drug Free Schools as an American Association for Advancement of Science Congressional Science and Technology Fellow for the Senate HELP Committee (formerly the Labor and Human Resources Committee). She was a professional staff member on the Aging Subcommittee of the Senate Labor and Human Resources Committee focusing on heath care reform; women's health issues, biotechnology, and aging and adolescent health issues.  Polan served as director of federal government relations at the American Cancer Society where she was the chief lobbyist and as president and senior advisor of Partnership for Prevention.
Polan earned her Bachelor of Science degree in psychology from the University of Illinois, Urbana-Champaign. She later earned a Master's of Science degree in health psychology from San Diego State University and a doctorate in social ecology from the University of California, Irvine.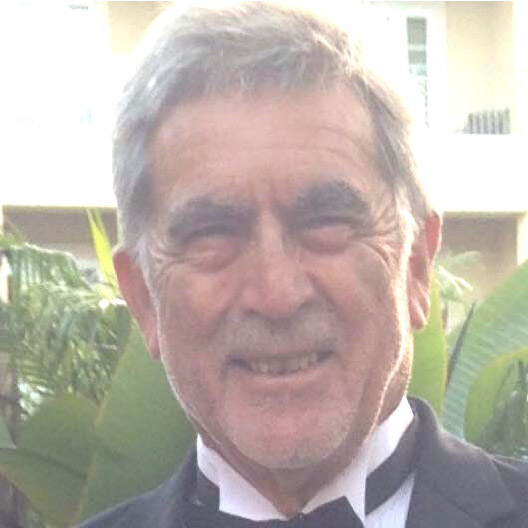 Manuel Puentes career spans over 40 years, concentrated in areas of transportation engineering, including highway operations, advanced transportation technologies, and community and legislative relations. More recently, since his founding of ITS Consensus, consulting engineers, Manny has served as consultant in areas of transportation development, legislative affairs, and related public policy and community relations. In his early career following a short tenure as a project engineer with the City of San Clemente, California he joined the Automobile Club of Southern California where over a period of 30-years he served as traffic engineer, transportation engineer, community relations, and public affairs manager. Through these positions with the Auto Club his over-arching function was as liaison with technical, legislative and public policy agencies and with community officials and organizations. Additionally he was engaged in a variety of special projects, including representing road users at university-level Human Factors
research programs and in teaching transportation operations curriculums for California's Institute of Transportation Studies. During his tenure with the Auto Cub he pursued his advanced degree through UCI's Graduate School of Management and in 1993 earned a Masters of Business & Public Administration (MBPA).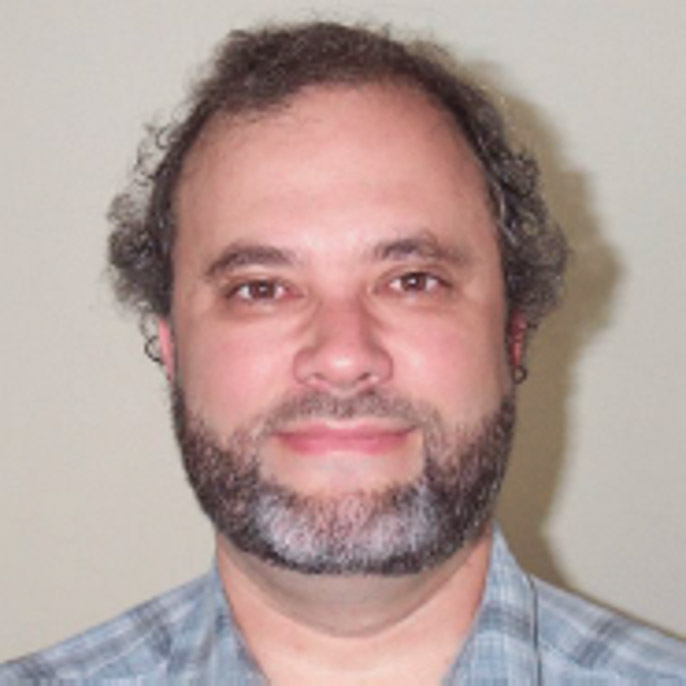 Michael "Rocky" Rakijas is an Engineering Fellow having worked at Raytheon and Thales-Raytheon System, a Raytheon subsidiary, in Southern California for over 25 years.  Rakijas' domain expertise is in sensor signal processing, data fusion and sensor data communications.  He's worked in the research and development of various sensor programs that include the processing of sonar, radar, lidar, chemical, magnetic, acoustic, and seismic data. He's had patents in multi-function, signal, and magnetic signal processing.
Rakijas currently works in radar signal processing but has served as the Site Technical Director for the Fullerton location of Raytheon. He often helps acquire new business through proposal efforts and the development of new technology. He has worked with universities to develop new sensor and data processing concepts and capabilities for defense and government applications.  He has won the Raytheon Excellence in Engineering Technology and a Raytheon Innovation Challenge award.  Prior to working for Raytheon, Rocky worked for Lockheed Martin on active and passive sonar and acoustic/mechanical noise cancellation programs.
Rakijas earned his BS and MS degrees from MIT and a Ph.D. from the University of California Irvine, all in Electrical Engineering.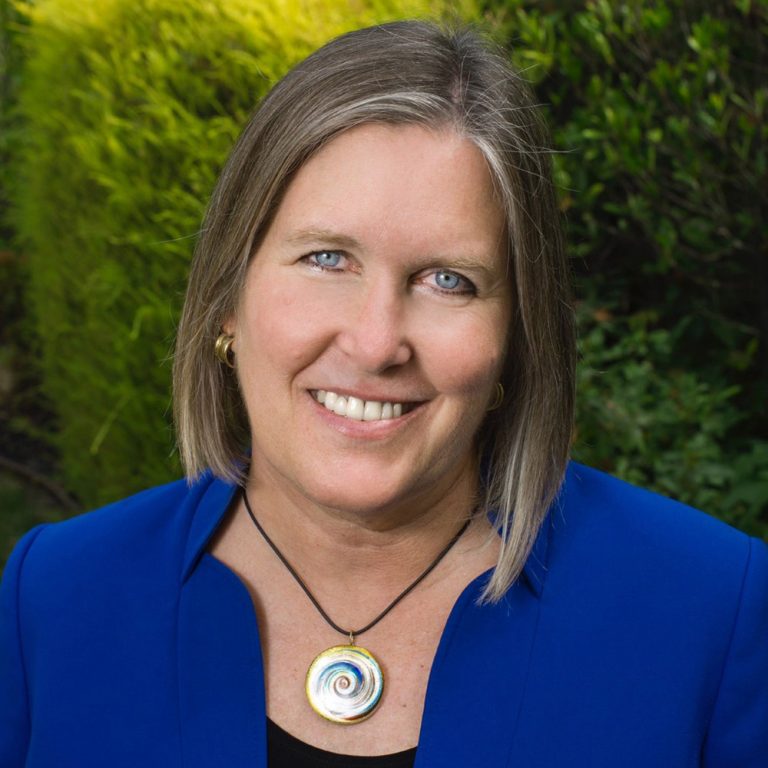 Beverly "Babs" Sandeen chairs the Los Rios Community College District Citizens' Bond Oversight Committee and serves as vice chair of the Sacramento-Yolo Port District Commission. She is a member of the Rotary Club of West Sacramento Centennial and an executive board member of the Yolo Basin Foundation. She also serves on the West Sacramento Community Foundation board of directors and on the advisory boards of Sacramento Valley Conservancy, West Sacramento Home Run, and Yolo County Library Foundation.
In addition to her current work in the community, she spent her career in higher education and philanthropy. She was the Vice Chancellor and President of the Foundation at UC Davis and later served in those roles at Los Rios Community College District. She was Executive Director of the alumni associations at both UC Irvine, her alma mater, and UC Davis. She also led the Yolo Community Foundation as its Executive Director. While Vice Chancellor at UC Davis she was responsible for launching the campus's first $1 billion comprehensive fundraising campaign. She received her bachelor's degree in political science and doctorate in social ecology from UC Irvine. Her doctoral work focused on older adults, mobility and transportation, and she worked as a social researcher for Daimler Benz.
Sandeen was elected to the West Sacramento City Council in 2016 after having been appointed to the role in 2014. While on council she was selected as Mayor Pro Tem, a position held by vote of the council in both 2016 and 2020. She previously served on the City's Planning Commission from 2005 to 2014, including a term as its chair.
She has received several awards and commendations including the 2020 Mike McGowan West Sacramentan Lifetime Achievement Award from West Sacramento Chamber of Commerce, 2016 Cultural Engagement Recognition Award from Russian Speaking Community Partners, 2014 Women Who Mean Business Award from Sacramento Business Journal, 2013 Volunteer of the Year from Sacramento Metropolitan Chamber of Commerce, 2013 Mayor's Civic Leadership Award for Service from Mayor of West Sacramento, and 2002 Distinguished Alumna Award from UC Irvine Alumni Association.
Sandeen and her husband, Marty Swingle, reside in West Sacramento, California.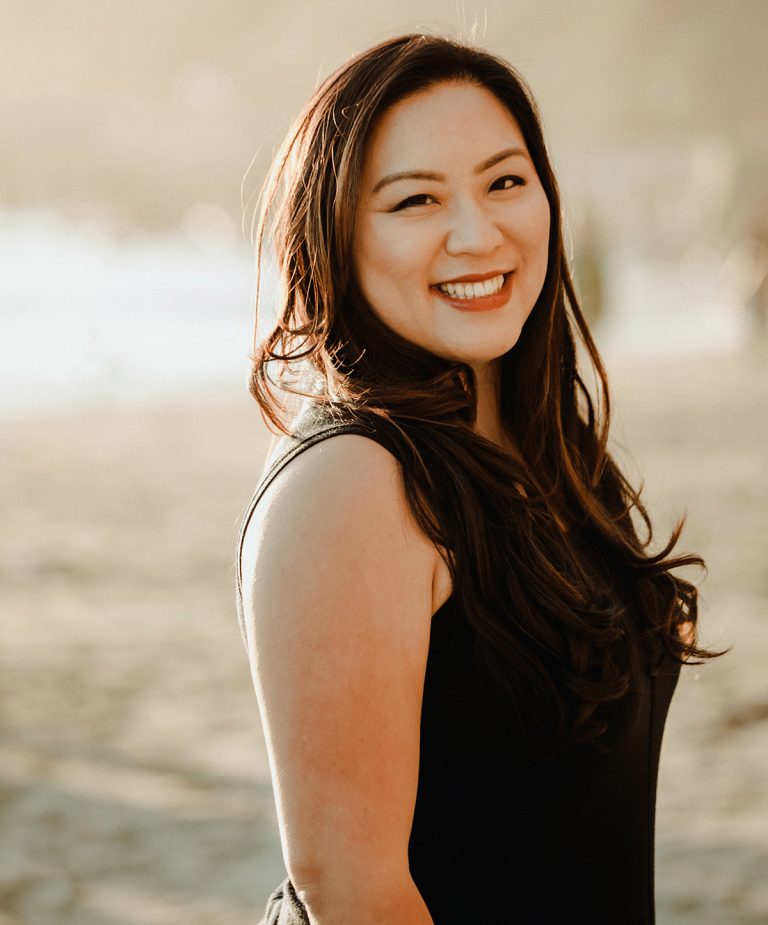 Megan Yoo Schneider is in Client Account Leadership at Accenture, where she serves as a champion for utilities, energy, natural resources, and automotive industry clients from innovation strategy to industry transformation. Megan is also elected to serve on the Municipal Water District of Orange County Board of Directors, where she currently serves as President and the first Asian American female to serve on the board.  
Megan has over 18 years of professional and association experience, and her career has spanned both the private and public sectors. Previously, Megan has worked for public agencies such as the County of Orange, Los Angeles County Sanitation Districts, and Moulton Niguel Water District. She also founded Seven Management and Consulting, Inc., as a woman and minority-owned business. She also taught as adjunct faculty at the Schmid College of Environmental Science and Policy at Chapman University for several years. In addition, Megan worked for several engineering consulting firms, including Black & Veatch, HDR, Tetra Tech, and Hazen and Sawyer.
Megan received two degrees from UCI: a B.S. in Chemical Engineering with a Specialization in Environmental Engineering and an M.S. in Engineering with a Concentration in Environmental Engineering. She is currently enrolled in the University of Pennsylvania Chief Learning Officer executive doctoral program. She is a licensed professional civil engineer in the State of California and a graduate of the inaugural class of the Water Leadership Institute (2012). Megan is a Trust Based Relational Intervention Practitioner through the Karyn Purvis Institute of Child Development at Texas Christian University and utilizes her 200-hr certification as a Yoga Alliance registered yoga instructor and her 25-hour supplemental training from Vinyasa Yoga for Youth to provide trauma-informed yoga and mindfulness education to at-risk and foster youth. Megan also serves on the Advisory Board for Breakthrough San Juan Capistrano, which focuses on breaking the cycle of poverty through the power of education by serving students from underrepresented backgrounds.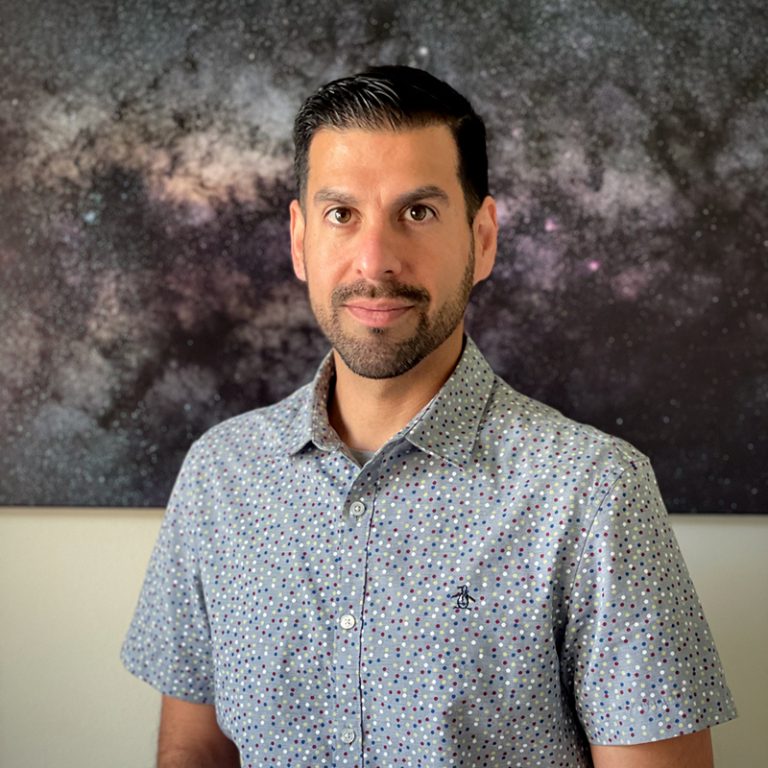 Dr. Alberto P. Soto is a Mexican-American scientist and educator from Pomona, California. He is currently a Postdoctoral Scholar in Interdisciplinary Computation at Harvey Mudd College, where his research utilizes robotics to study animal locomotion and behavior. Alberto is passionate about increasing equitable access and diversity in STEM fields through mentoring and community outreach.
Alberto received his B.S. in Applied Math from Cal Poly Pomona and, at UC Irvine, earned a Master's in Math and then a Ph.D. in Biological Sciences in the Department of Ecology and Evolutionary Biology. His doctoral research focused on the hunting strategy of fishes and how they control their motion while chasing prey. During grad school, he regularly traveled on recruitment trips with the Grad Division to the SACNAS National Diversity in STEM Conference and served on the Dean's Advisory Council on Diversity. He has a decade of experience in service, outreach, and mentoring within higher education.
Alberto and his wife, Hilda Prado Soto (UCI School of Education '14), enjoy walking around the neighborhood looking for peacocks with their two boys (a toddler and a teen!) and bird/squirrel watching from our living room window with our big cat Cauchy.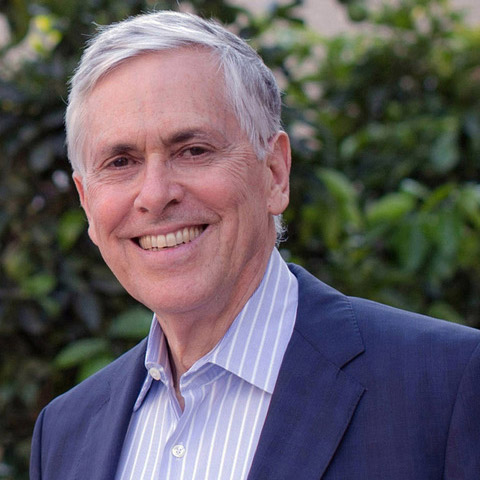 Daniel Stokols is Chancellor's Professor Emeritus at the University of California, Irvine and served as founding dean of UCI's School of Social Ecology.  His scholarship and professional contributions span the fields of social ecology, environmental and ecological psychology, public health, and transdisciplinary team science. Stokols has served as consultant to the National Academies of Sciences, Engineering, and Medicine, the National Institutes of Health, the National Science Foundation, the W.M. Keck and Robert Wood Johnson Foundations, and several community organizations. He is author of Social Ecology in the Digital Age (2018); co-author of Behavior, Health, and Environmental Stress (1986) and the National Academy of Sciences report on Enhancing the Effectiveness of Team Science (2015); and editor or co-editor of Perspectives on Environment and Behavior (1977), the Handbook of Environmental Psychology (1987), Environmental Simulation (1993) and Promoting Human Wellness (2002).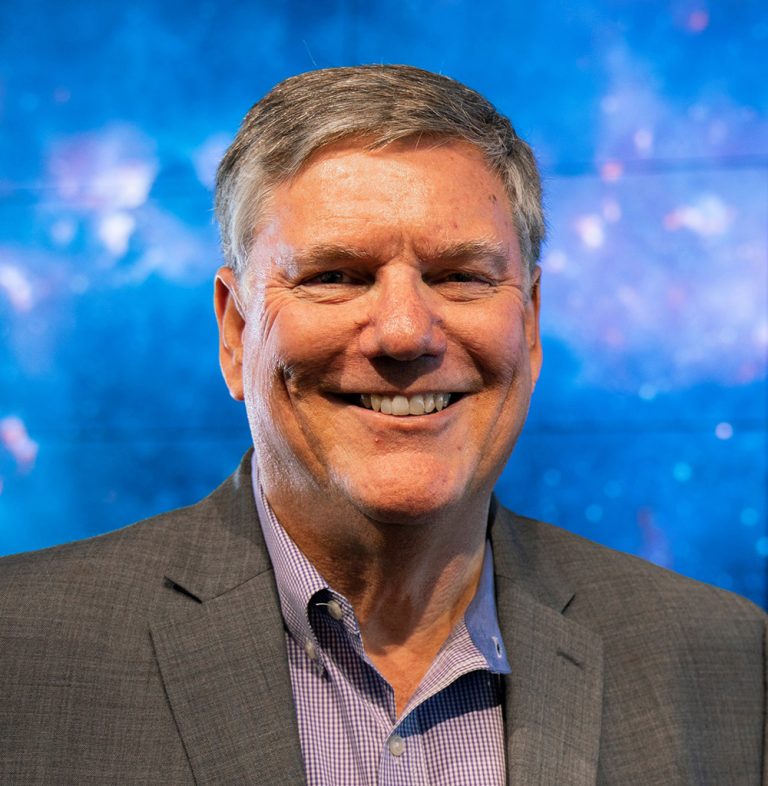 Richard Sudek, Ph.D. is UCI's Chief Innovation Officer and Executive Director of UCI Applied Innovation.
Sudek earned a Ph.D. in management and master's degrees in business administration and organizational behavior at Claremont Graduate University. His research focuses on the angel investment decision process, examining how and why angel investors choose their investments.
Sudek received a B.S. in Information and Computer Sciences from UCI in 1981. He founded Nadek Computer Systems, a data networking design business and served as its CEO for 17 years. In 1999, he sold the company to Science Applications International Corporation (SAIC), an international firm and was a vice president at SAIC before pursuing his academic career.
Universities and businesses throughout the world have benefited from Sudek's expertise in entrepreneurial finance, strategy, and leadership, as well as angel investing, executive coaching and business partnerships. He has served as an advisor to several MBA programs, served as a reviewer for the National Science Foundation, and has judged business plan competitions in the U.S. and Europe. He has taught entrepreneurship at Chapman University, INSEAD in France, the Rotterdam School of Management in the Netherlands, U.C. at Irvine, and the Peter F. Drucker & Masatoshi Ito Graduate School of Management at Claremont Graduate University. He also has served on advisory committees for Microsoft, IBM, and Cisco.
Sudek has been an active angel investor through direct investment and angel funds since 2000. He has served on the Angel Capital Association board, a national trade group, and is Chairman Emeritus of Tech Coast Angels (TCA), the largest angel organization in the U.S. investing $255+ million in over 465 startup companies. In addition, these companies have attracted over $1.8 billion in follow on investments. He is also a member of Golden Seeds (the largest angel group in the U.S. focused on women-led startups), which has invested over $135M in approximately 200 companies. Sudek has screened over 1,000 startup companies, and currently sits on the TCA Board of Governors, as well as an advisor to venture funds, academic centers, engineering, and high-tech firms.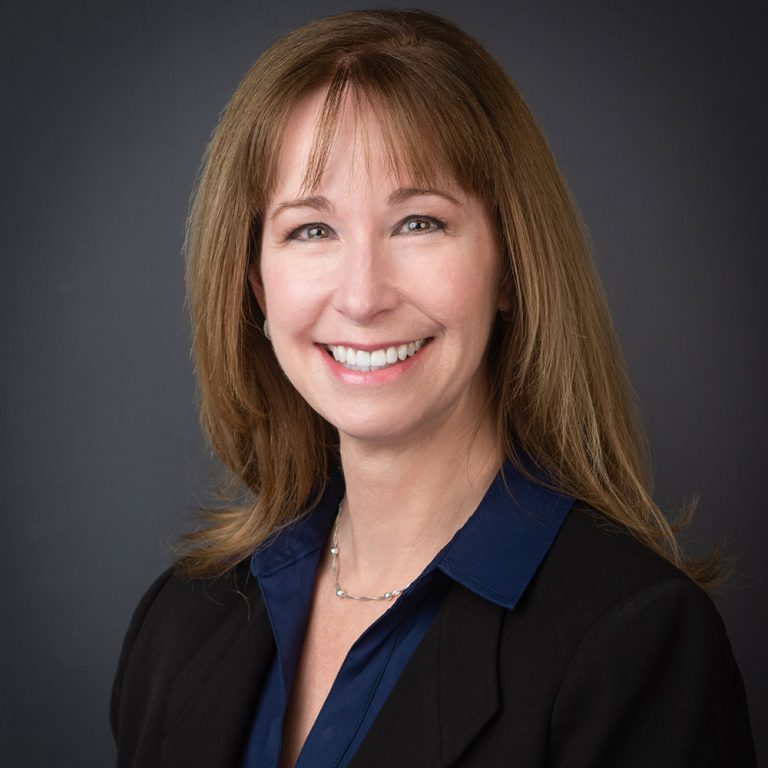 Michelle Tabb, PhD is the Chief Scientific Officer for DiaSorin Molecular, a manufacturer of infectious disease diagnostic tests. Dr. Tabb oversees Research & Development teams in Cypress, California and Milan, Italy as well as U.S. Scientific Affairs and the DiaSorin Molecular Scientific Advisory Board.
Michelle is both a graduate student and post-doctoral alumna of UC Irvine.  Following her BS in Biology at UCLA, she completed her PhD in the Department of Microbiology and Molecular Genetics at UC Irvine followed by postdoctoral studies in the fields of gene expression and drug and chemical metabolism in the Department of Developmental Biology at UC Irvine.
She joined Focus Diagnostics R&D in 2005 at the start of their commercial molecular diagnostic product line. Since then she has held roles of increasing responsibility within R&D, Project Management and Operations. She has been with the company for more than 15 years both under Quest Diagnostics and ultimately under DiaSorin SpA, an Italian multinational biotechnology company that produces and markets in vitro diagnostic reagent kits used in immuno and molecular diagnostics.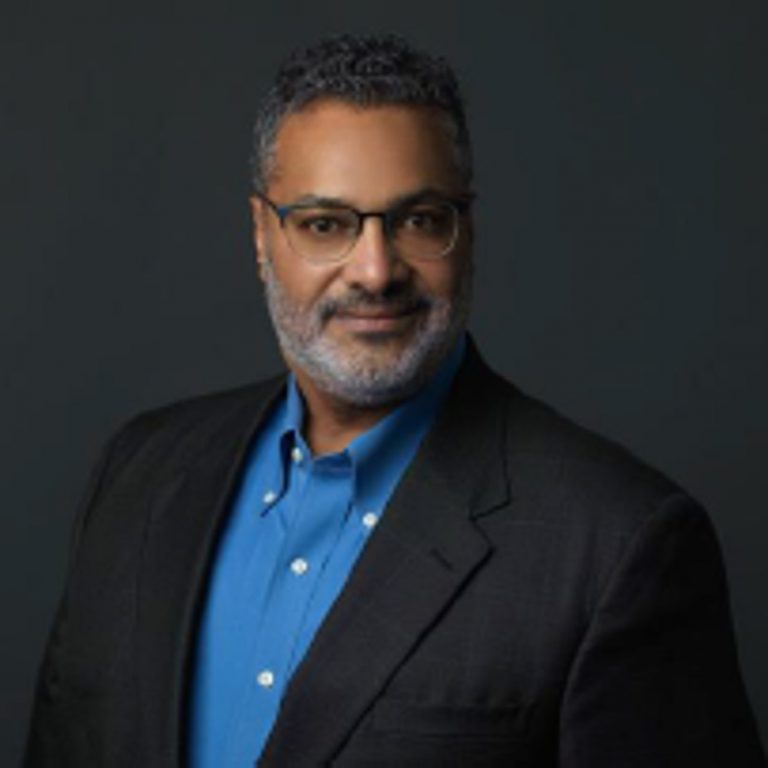 Ivan Williams is an executive producer, entrepreneur, and senior business leader. After over three decades working with leading oil and gas companies, Williams transitioned to the entertainment industry, where he has received widespread acclaim for his creative accomplishments and support of the arts. Partnered with creatives and innovators across the globe, Williams has been involved in all major aspects of the development, finance, and marketing activities of startups, major energy
companies, and Hollywood movies and tv shows.
Williams holds a B.S. in chemical engineering from Oregon State University, an MBA from UC Irvine's Paul Merage School of Business, and is a military veteran with 10-years of service as a reserve naval intelligence officer. He is currently a partner and executive vice president of Scenario entertainment group in Los Angeles.