ARCS (Achievement Rewards for College Scientists) Foundation, Inc. advances science and technology in the United States by providing financial awards to academically outstanding U.S. citizens studying to complete degrees in science, engineering and medical research. It is ARCS Foundation's belief that support of STEM education is essential to U.S. economic growth and technological competitiveness, and helps to ensure continued U.S. leadership in global innovation, health and quality of life.
ARCS Scholar Awards are intended to recognize and reward UC Irvine's most academically superior doctoral students exhibiting outstanding promise as scientists, researchers and leaders. Each Scholar will receive a $5,000 stipend per year for two years (second year contingent upon continued satisfactory academic progress). ARCS funding is in addition to existing support and may not be used as a substitute for other university support.
Each school holds its own competition and selects its recipients of ARCS Scholar Awards. UCI is required to abide by ARCS criteria in making selections without regard to race, color, creed or gender and in the administration of allocated funds.
Award Info
$5,000 stipend per year for two years (second year contingent upon continued satisfactory academic progress).
Eligibility
Each school holds its own competition and makes the final selection of its scholars who meet the following minimum criteria:
Must have achieved a graduate level UC GPA of 3.5 or better through the Spring 2021 quarter.
Must have have completed at least two years of graduate study, with at least two years remaining before degree completion.
Must be making satisfactory progress toward their degree goal.
Must be a U.S. citizen.
Must have identified their individual area of research interest and be willing to prepare a poster board of their research for display at the awards dinner.
Must have exhibited excellent interpersonal and leadership abilities during their academic program.
Please note this change: must have advanced to candidacy at the time of application/nomination
Application Process
Students should check with their schools for internal deadlines and procedures before submitting any materials. Schools submit their selected scholar packets to Graduate Division by the deadline below, to include the following:
A completed ARCS Foundation Scholar Award Nomination form
A completed Student Biographical Profile with a 100-word student bio
A current CV
A statement by the awardee of no more than 2-3 pages in length, describing their research project, progress to date, and plan for completion
A confidential evaluation of the student by their faculty advisor (multiple letters are acceptable)
Letters from the program advisor, department chair, and associate dean
The selection process will include a personal interview; each student must be able and willing to speak articulately about their career goals and research.
Deadline
The 2021-22 competition deadline is Friday, October 15, 2021.
Contact Information
Sonia Lepe slepe1@uci.edu
Graduate Division
949-824-8120
About the ARCS Foundation
ARCS Foundation, Inc. is a national nonprofit volunteer women's organization that promotes American competitiveness by supporting talented U.S. citizens working to complete degrees in science, technology, engineering, mathematics (STEM) and health disciplines in top-rated programs at leading U.S. universities. Since its founding in 1958, ARCS Foundation has awarded more than $100 million to over 10,000 ARCS Scholars. ARCS Scholars have gone on to positions of leadership and distinction across academia, industry and government. Nine out of 10 ARCS Scholars work in their sponsored fields – sharing knowledge, developing technologies, launching startup companies, and inspiring youth to pursue the challenge of study and careers in STEM fields.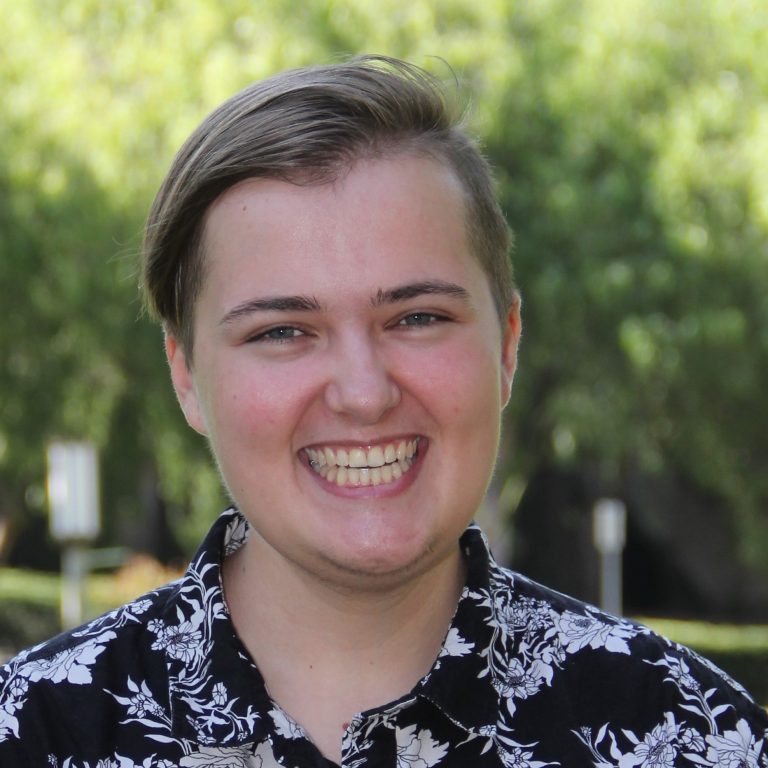 Degrees:
Informatics, UC Irvine, PhD, 2023 (Expected)
Informatics, UC Irvine, MS, 2020
English, University of Washington, BA, 2017
Informatics, University of Washington, BS, 2017
Research:
Investigating institutionally organized and community-crowdsourced ways that images can be made accessible to people with disabilities
Biography:
As an undergraduate, Emory received a double degree in Informatics (magna cum laude) and English (cum laude with honors), receiving almost $18,000 in scholarships. Under the mentorship of Dr. Stacy Branham, Emory has published three papers and one journal article while taking leading roles on multiple projects including designing a wearable voice assistant for disabled travelers (funded by Toyota) and collaborating with Google to gather diverse user perspectives on how to make more inclusive and accessible imagery for their internal and external products. Now in their 5th year, Emory is working as a research consultant at Intel, pursuing further collaborations with Google, and collecting data on community-driven accessibility crowdsourcing for their dissertation proposal.
What this Fellowship/Award Means To Me:
The ARCS Foundation is about funding those projects and scholars who are advancing knowledge and innovation in America today. Knowing that the ARCS Foundation considers equal access to digital information, including the billions of images online, a frontier of research worth funding is heartening. As both an accessibility scholar and a person with disabilities, the organizational and social mechanisms that allow for greater inclusion of people with disabilities in digital spaces is hugely important to me. Receiving this award means that I can continue to pursue data collection for my dissertation and demonstrates that accessibility is a national issue that can be furthered through scientific innovation and the lived knowledge of my disabled and allied collaborators, participants, and supporters.
Significance of my research in the public sphere:
My recent publications have focused on how to make representations of disability accessible in the most inclusive way. As disability is becoming more mainstream, it is increasingly important to have accurate and accessible representations of disability in media. For many people, media may be the primary way they find out about disabilities. My continuing work on organizational support for image accessibility, from large tech companies to community-driven crowdsourcing, has an even larger potential impact. By studying processes that produce and share accessible images on a small scale, I would like to take these isolated examples of organizational accessibility and turn them into replicable mechanisms by which image accessibility can become more mainstream and accepted everywhere.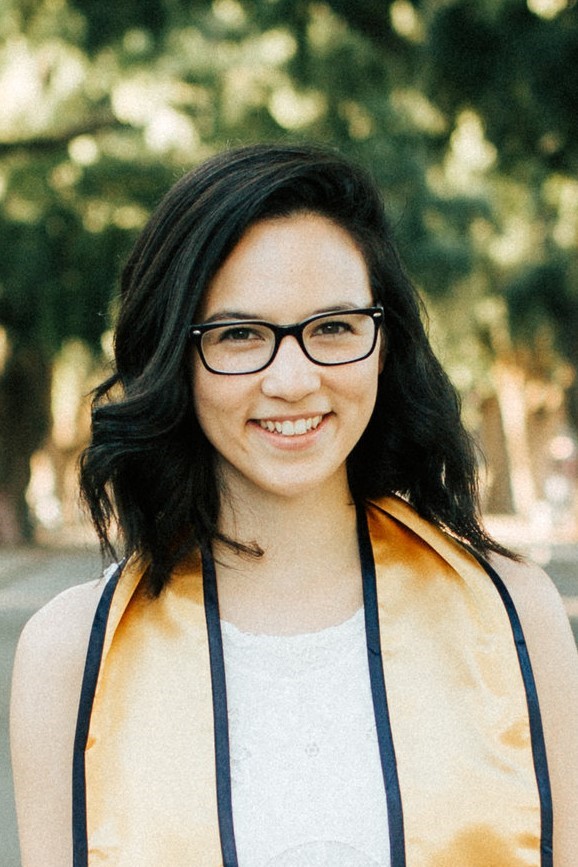 Degrees:
Biological Sciences, University of California, Irvine, Ph.D., Expected 2023
Biomedical Engineering, University of California, Davis, B.S, 2017
Research:
Developing an organ-on-a-chip platform for the study of glioblastoma.
Biography:
My research interests include understanding the biological and clinical ramifications of intratumoral heterogeneity, and the impact this has on disease progression, therapeutic resistance, and patient prognosis. My training to date has laid the groundwork to successfully train as an ARCS predoctoral scholar. While completing my B.S. in Biomedical Engineering (BME) at UC Davis, I conducted research in Dr. Soichiro Yamada's laboratory studying how cells sense and experience force. My time in the lab resulted in two publications and six conference presentations. I also participated in several design projects including a BME capstone project, which received the department's Distinguish Achievement Award in recognition of our modular bioreactor approach for supporting cerebral organoid growth. Currently, as a graduate student under the mentorship of Dr. Christopher Hughes at UC Irvine, I am leading the development of a glioblastoma in vitro model comprised entirely of human-derived cells. I am also an active member of several cross-disciplinary mentorship communities including Reach-Out-Teach-Out, UCI Cellular & Molecular Biosciences Peer Mentorship Program, and the Association for Women in Science.
What this Fellowship/Award Means To Me:
Being named an ARCS Foundation Scholar is a great honor. I am the third graduate student to be named as an ARCS Scholar from my laboratory and I am proud to carry on the tradition as a woman in science. Moreover, the ARCS Foundation award funding provides major relief as a graduate student navigating research in the era of COVID-19. I am excited collaborate and share in the joys of science and research with the greater ARCS community.
Significance of my research in the public sphere:
During my predoctoral studies, I plan to optimize and validate a novel in vitro microphysiological glioblastoma model that incorporates patient-derived glioblastoma and a perfused micro-vasculature network of blood brain barrier-like endothelial cells. Using this model, we will conduct drug studies to not only demonstrate its capacity to facilitate drug screens, but also to investigate glioblastoma tumor biology. As glioblastoma is notoriously heterogeneous, the therapeutic value of agents that target a single aspect of the disease is limited. Once validated, our novel platform will have broad translational implications and provide a cutting-edge solution to the problem of identifying novel GBM treatment regimens.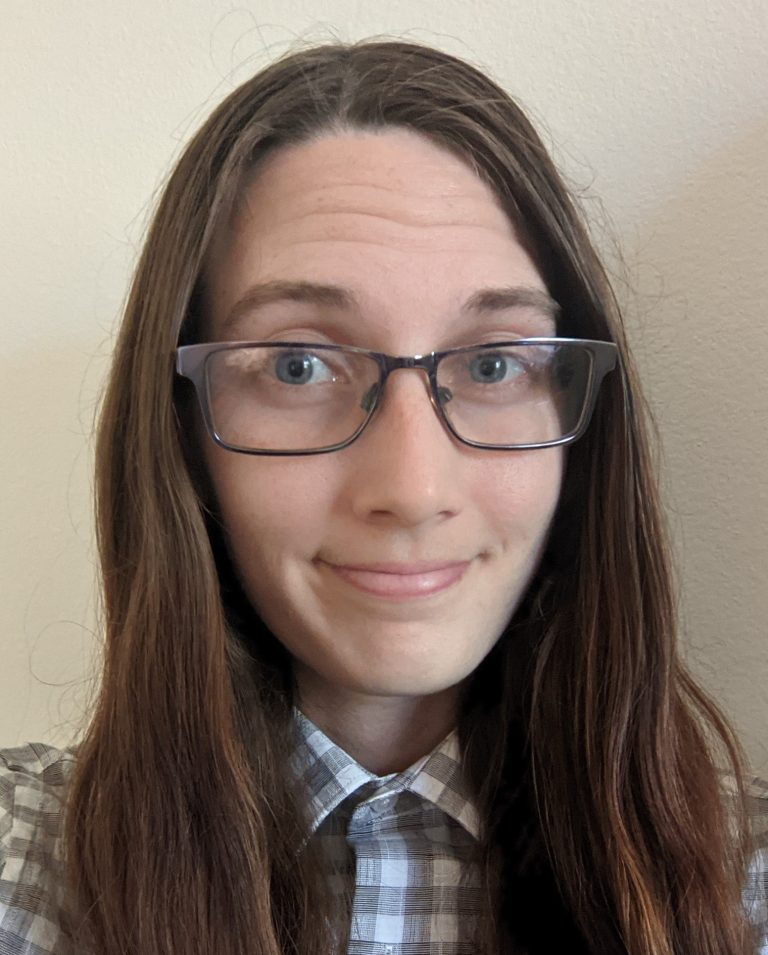 Rachael Elizabeth Hokenson
Degrees:
Biomedical Sciences, University of California Irvine, Doctor of Philosophy (candidate), Expected 2023
Neurobiology, University of California Irvine, Bachelor of Science, 2016
Research:
I study how sex and the hormone estrogen impacts the development of memory disorders following acute periods of stress.
Biography:
As a PhD Candidate in the lab of Dr. Tallie Z. Baram, I study how estrogen exacerbates memory impairments caused by acute stresses in male and female rodents. I am a recipient of the Provost PhD, School of Bio Sci Dean's Graduate, and Diversity Recruitment Fellowships and am currently a predoctoral fellow of the Center for the Neurobiology of Learning and Memory (CNLM) T32 training grant. I serve as co-chair for the Irvine Brain Bee through the CNLM Ambassador program.
What this Fellowship/Award Means To Me:
The ARCS Scholar award will support my dissertation project, granting me funding that will support my research and educational efforts. The award will also support my professional development, allowing me to attend and network at various memory, stress, sex differences, and neuroscience conferences.
Significance of my research in the public sphere:
Memory processes are impaired in numerous psychiatric disorders, including stress-related disorders such as PTSD. Sex differences are pronounced in these disorders, with women generally having higher incidence or more severe symptoms than men. I am investigating how estrogen exacerbates these issues in both male and female rodents and identifying the underlying, potentially sex-dependent mechanisms. Understanding these mechanisms can inform therapies that can benefit all patients.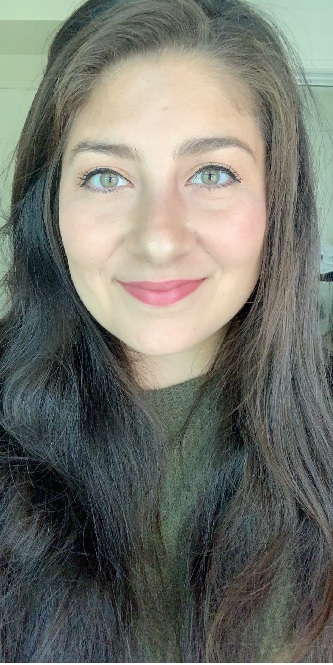 Degrees:
Developmental and Cell Biology, University of California, Irvine, PhD, In Progress
Chemistry, California State University, Los Angeles, M.S, 2018
Biochemistry, California State University, Fullerton, B.S, 2015
Research:
Characterizing the Hippo pathway WW domain binding specificity-based breast cancer therapy
Biography:
Rebecca Kattan attended California State University, Fullerton for her B.S in Biochemistry. Following her graduation, she attended California State University, Los Angeles for her M.S in Chemistry. After graduation, she worked for Thermo fisher scientific as a Scientist. Currently, she is a graduate student at the University of California, Irvine working on her PhD in the department of Developmental and Cell Biology. Her current research interests are to develop a therapeutic peptide for cancer treatment by targeting the Hippo pathway. When not in the lab, Rebecca enjoys going to Disneyland to pin-trade and going to the beach.
What this Fellowship/Award Means To Me:
Being an ARCS fellow is such an incredible honor. I am proud to be a part of an outstanding group of STEM involved individuals whose aim is to contribute to the advancement of science and technology. It is such a privilege to be around top scientists in the STEM field and have the opportunity to learn from them.
Significance of my research in the public sphere:
Triple negative breast cancer (TNBC) is characterized by the lack of several important receptors, making it difficult to identify molecular targets for an effective treatment. Therefore, new biomarkers and therapeutic strategies are urgently needed to treat TNBC patients. The discovery of a domain binding specificity for the Hippo pathway components, an important signaling pathway in tissue/organ growth and tumorigenesis, would allow us to specifically control the outputs of this key signaling pathway in a cancer setting. Therefore, by developing a Hippo pathway domain-based peptide therapy, we could provide novel opportunities for TNBC treatment.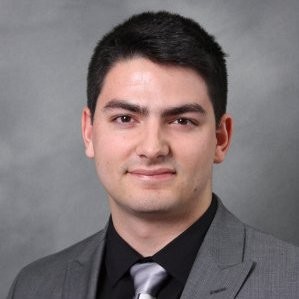 Alejandro Carlos Lavernia
Degrees:
Mechanical Engineering, University of California, Irvine, PhD, 2022
Mechanical Engineering, Purdue University, Master of Science, 2018
Mechanical Engineering, Purdue University, Bachelor of Science, 2016
Research:
Thermal integration of Solid Oxide Fuel Cells to power and cool data centers.
Biography:
Alejandro received his B.S. and M.S. from Purdue University in Mechanical Engineering. His research focuses on using thermal science to advance power production technologies for various applications. As an enthusiastic experimentalist, he currently researches high-temperature fuel cells and how they can be used to minimize the carbon footprint of hyperscale data centers. When he's not working in the lab, you can find Alejandro out playing tennis or woodworking.
What this Fellowship/Award Means To Me:
As a fourth-year PhD student, I have spent years developing experimental test stands to explore the integrated power for data centers. This fellowship will enable me to begin concluding my investigation of these high temperature fuel cells and how they can be utilized into the future. I'm particularly excited to develop a fuel blending test stand which will allow us to experimentally test a commercial fuel cell on mixtures of natural gas, clean hydrogen, and other novel fuels being developed at my lab including fuel made from sea water. The ARCs fellowship represents the final push in my research, and perhaps its most important contribution, the ability of my technology to survive the future.
Significance of my research in the public sphere:
More than ever, digital infrastructure is becoming more important as we move our lives online. Data centers are the heart of the digital revolution and already consume the most electricity in the United States. Hyperscale data centers have the unique opportunity to implement novel technologies to minimize their carbon footprint. Renewable hydrogen promises to decarbonize the industry for good, but there is not enough hydrogen supply or infrastructure to run a hyperscale data center. Solid oxide fuel cells present a promising intermediate step towards this goal because they can run on the existing natural gas grid, which can already support data center demands, and support a blended or complete transition to hydrogen fuel. Developing an integrated system which provides power and cooling for data centers aims to significantly reduce the carbon footprint of the country's largest electricity consumer while future proofing the infrastructure as we move towards a 100% renewable hydrogen grid.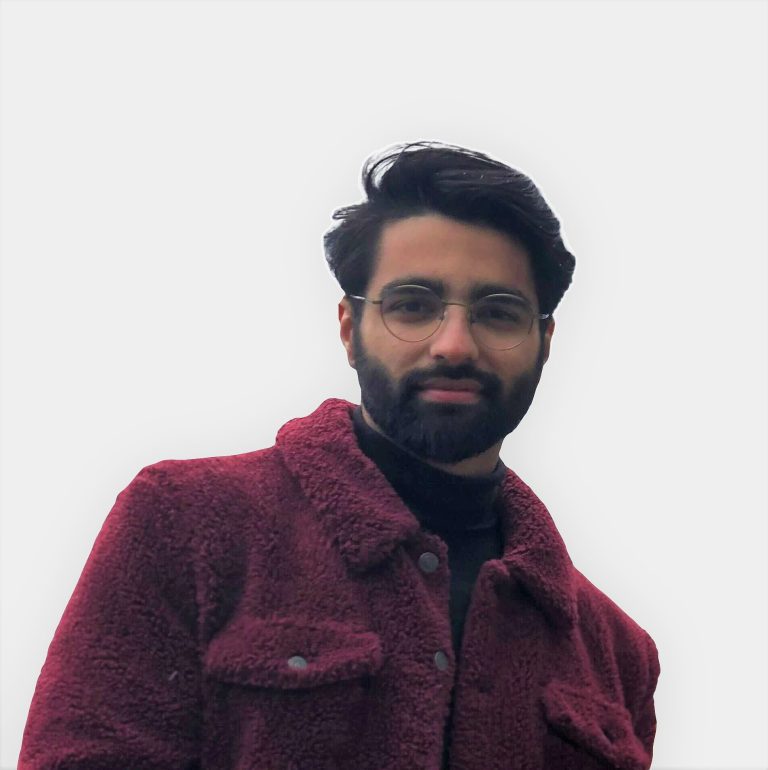 Degrees:
Chemistry, University of California, Irvine, Ph.D., In progress
Chemistry, University of Illinois, Urbana-Champaign, B.S., 2018
Research:
I study how polymers form liquid droplets that can be used for various applications.
Biography:
Aoon received his BS in Chemistry from University of Illinois at Urbana Champaign. There, he worked with Steve Zimmerman developing trigger released micro capsules and single chain organic nano particles for catalysis. Interested in the fields of organic and materials chemistry, Aoon joined the Patterson lab to explore new areas in soft materials. Aside from chemistry, he loves to cook and explore the world!
What this Fellowship/Award Means To Me:
I am very thankful for this award; this fellowship will allow me to really promote myself as researcher as I will use the award present my work at multiple international conferences. I am excited to meet the other ARCS awardees and the local chapter members.
Significance of my research in the public sphere:
My research is focused on understanding how liquid droplets form within a liquid medium. Such liquid droplets occur on nanoscopic scales in our cells that carryout important cellular function. My research helps understand the physical principles that explain the formation of such droplets.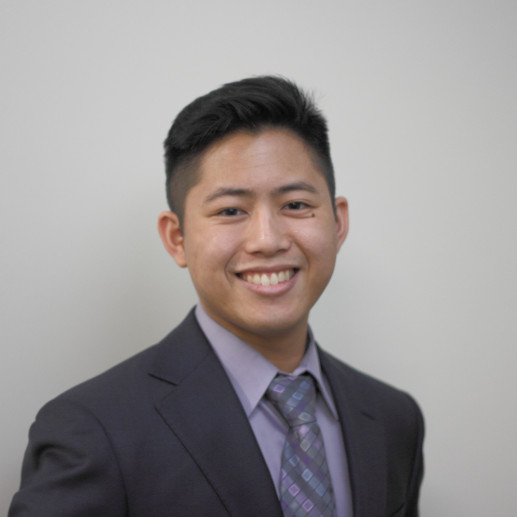 Degrees:
Biochemistry and Molecular Biology, University of California, Irvine, Bachelor of Science, 2013
Research:
I study clinicians' work to inform the design of automated documentation assistance systems.
Biography:
Brian Tran is an MD-PhD student currently completing his PhD in the Health and Information lab at UC Irvine. His research aims to help physicians avoid burnout from their work by automating clinical documentation. His current projects are focused on evaluating speech recognition technology and medical scribing work in order to better understand how clinicians can leverage automation to foreground patient-centered and collaborative care activities. Previously, Brian earned a bachelor's degree in Biochemistry and Molecular Biology at UC Irvine.
What this Fellowship/Award Means To Me:
This fellowship allows me to move forward swiftly with my research in two ways. First, from access to the funding, I will be able to obtain up-to-date computing equipment, software for qualitative and quantitative research methods, and more cloud computing resources for evaluation, such as commercially deployed speech recognition models. Second, from access to the ARCS community, I will be able to have access to additional mentorship.
Significance of my research in the public sphere:
Physicians can now spend over half their workday on the computer. This time spent conducting "desktop medicine" can displace time spent face-to-face with patients and has been implicated as a key driver in physician burnout. By refining the concept of a "digital scribe," or automated conversational speech recognition tool, my research aims to help technologists develop tools that can capture higher-quality health data while simultaneously reducing the data entry burden for clinicians.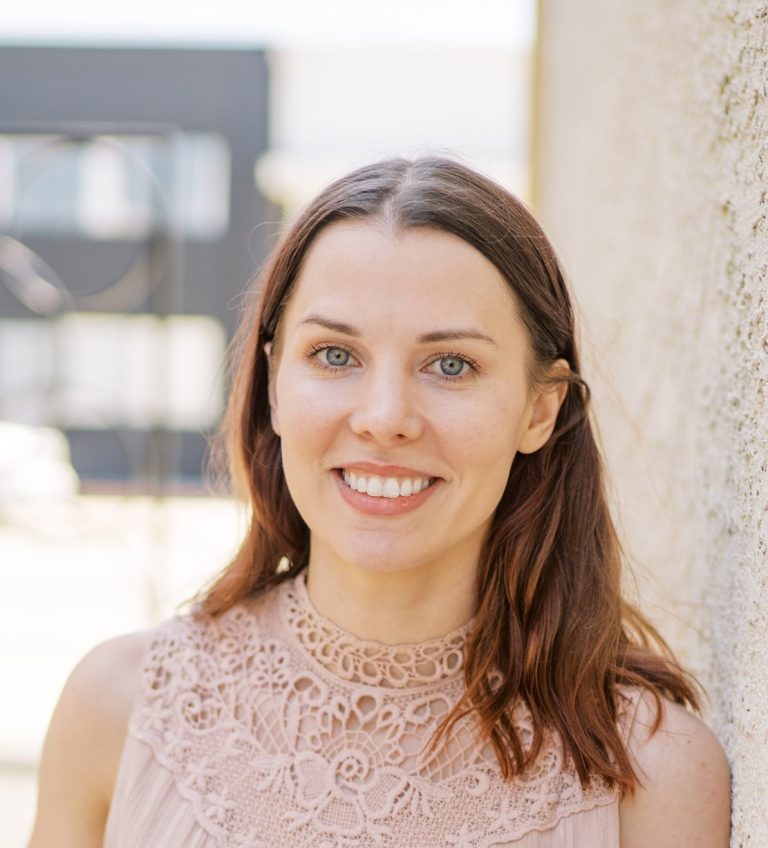 Degrees:
Microbiology & Molecular Genetics, UCI, PhD, 2023 (expected)
Biophysics, Brown University, B.S, 2015
Research:
Developing computational models for identify drug combinations with enhanced antimicrobial activity to treat antibiotic resistant bacterial infections.
Biography:
I obtained my B.S in Biophysics from Brown University with a 4.0 GPA in 2015 after being diagnosed with an autoimmune condition. My medical journey and chronic illness inspired me to pursue a Ph.D. in microbiology because I want to contribute to scientific efforts and help develop novel treatments for other illnesses. During my Ph.D. studies, I have co-authored a Nature Communication paper that found antimicrobial peptides such as LL-37 synergistically interact with histones to kill bacteria. I am the first author on a recent publication for an innovative and collaborative research project that I initiated to study how epigenetic changes during aging contribute to chronic inflammation and age-related diseases. I will be a co-first author on a manuscript that showed P. aeruginosa activates oxidative stress responses via a flow-sensing operon in response to hypochlorous acid, an antimicrobial agent produced by activated neutrophils to kill bacteria. My research studies how antimicrobial peptides (AMPs) can enhance the antimicrobial activity of antibiotics and histones to kill bacteria and may reduce the evolution of antibiotic resistant infections. I am passionate about science communication and outreach as a writer and editor for the nationally syndicated public radio show, The Loh Down on Science, and my work as the Social Media & Outreach Chair for the Reach Out Teach Out (ROTO), a graduate-student led organization that brings high school students from underserved communities to the UCI campus for hands-on research.
What this Fellowship/Award Means To Me:
I am honored to receive the ARC award which will help me to advance my research efforts and actively engage more in science outreach in the local community, and actively pursue public policy work which is a something I am personally very passionate about. I am very excited to connect with current and past ARC scholars and develop interdisciplinary, fruitful networking connections and help support the novel and vital research work that is being done across the ARC chapters.
Significance of my research in the public sphere:
My research focuses on developing novel reproducible computational methods for studying antimicrobial synergy. Based on our preliminary data, my work uses predictive and explanatory modeling to computationally screen molecules that have antimicrobial synergy with H2A and can be used to kill Methicillin-resistant S. aureus (MRSA). The goal of my work is to use learning algorithms to develop computational models to screen large datasets of novel molecules for antimicrobial synergy based on shared physicochemical properties associated with the antimicrobial activity (Aim 1) and identify the physicochemical properties that promote synergistic interactions between AMPs and H2A (Aim 2). The long-term goal of this research is to leverage our knowledge of bacteriology and AMP-H2A synergy to help improve the design of the next generation of antimicrobial therapies inspired by a deeper understanding of the antimicrobial mechanism of H2A-AMP synergy.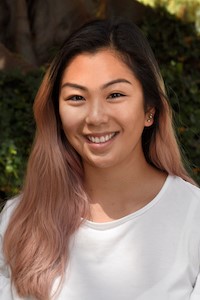 Degrees:
Chemistry, University of California, Irvine, PhD in progress
Pharmaceutical Chemistry, University of California, Davis, B.S., 2018
Research:
As a bioinorganic chemist, I aim to understand how metalloproteins, such as non-heme iron oxygenesases, perform their chemical transformations towards development of engineered systems that can be selectively controlled for industrial, agricultural, or biomedical applications.
Biography:
Kylie Uyeda, originally from San Francisco Bay Area, attended Skyline College before transferring to the University of California, Davis where she earned a B.S. in Pharmaceutical Chemistry in 2018. During her undergraduate career, she began working with Dr. Marie Heffern to elucidate the effects of metal ions on the structure and function of peptide hormones. To continue her training and pursue a PhD degree, she joined the chemistry department at the University of California, Irvine. After two years working to discover the how the gut microbiome can control iron dyshomeostasis in Parkinson's disease, she is now returning to her interests in bioinorganic chemistry with Dr. Andy Borovik. In the Borovik group Kylie will continue working towards a PhD degree designing and building artificial metalloenzymes to promote activation of small molecules.
What this Fellowship/Award Means to Me:
I am extremely honored to receive support from the ARCS foundation to enrich my training and research experience at UCI. The financial support opens opportunities to expand my research and to travel to conferences to share my science, strengthen my communication skills, and connect with people in my field of study. Beyond the financial support, I am excited to join a supportive and inspiring network of peers, donors, and mentors who can help me navigate through graduate school and beyond. In turn, as a representative of ARCS, I will make meaningful contributions not only to the scientific community and my field of research, but also to the ARCS community, as well as the general community.
Significance of my research in the public sphere:
Metalloproteins make up nearly half of all proteins in living organisms and are responsible for important functions such as photosynthesis, respiration, water oxidation and nitrogen fixation. These diverse proteins are responsible for catalyzing some of the most difficult chemical transformations with impressive rates and selectivity. Taking inspiration from nature, I am interested in 1) understanding how the unique structures of natural metalloproteins facilitates reactivity and 2) building on these discoveries to design and engineer artificial metalloproteins that perform desired chemical reactions. As a result, these artificial metalloenzymes can be employed for biologically, environmentally, and industrially relevant chemical applications.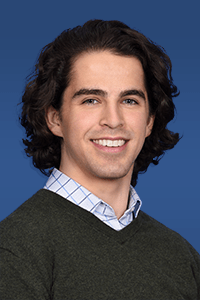 Degrees:
Biomedical Engineering, University of California Irvine, Ph.D., in progress
Bioengineering, Imperial College London, Master of Research, 2016
Biomedical Engineering, Texas A&M University, B.S/M.Eng, 2015
Research:
Applying microfluidcs and machine learning to understand the combinatorial complexity of biological cell communications.
Biography:
Vincent attended Texas A&M University for his B.S. in Biomedical Engineering and worked in the Biomedical Device Laboratory under Prof. Duncan Maitland. He performed an industry R&D internship at Covidien under the mentorship of Dr. Daniel Friedrichs, where he published and patented a novel electrospinning device for surgical interventions. He then finished his 4+1 B.S./M.Eng program at Texas A&M University and then went to Imperial College London as a Whitaker Fellow to study Medical Device Design and Entrepreneruship with Prof. James Moore and Prof. Spyros Masouros. After time in industry where he consulted with an environmental consultancy, co-founded an award-winning software as a service company, and worked at a Venture Studio in the Life Sciences in Houston, Texas, he joined The Hui Lab at the University of California, Irvine as a Biomedical Engineering Ph.D. student. Vincent's work is focused on probing and harnessing the combinatorial complexity of biology to solve medical and industrial biotechnology problems using microfluidics and machine learning.
What this Fellowship/Award Means To Me:
Receiving the ARCS Scholarship will help me focus on performing the research, teaching, and mentorship duties for the remainder of my Ph.D. This focus will help me publish and perform the tasks necessary to continue my academic career at the intersection of biology, engineering, and machine learning.
Significance of my research in the public sphere:
The cells we are made of almost always communicate with one another via a variety of protein signals. These signals, and their proper functioning, have great implications in the development of tissue during normal development and when creating regenerative therapies, and also are implicated in many diseases, such as cancer. Understanding how cells communicate with one another will help bring novel regenerative therapies and new therapeutics to treat various diseases that afflict most people in their lifetimes.